I was feeling a little bit of burnout on LEGO Minifigures blind bags after Series 3, but it turns out that it wasn't Minifigures in general boring me–it was just the character selection from that set! LEGO Minifigures Series 4 reignited my LEGO Minifigures mystery pack love by being themed to my favorite color–orange–and including my very favorite figure from any of the series so far: the Punk Rocker! But it wasn't just new Minifigures we got in this set, it was a whole new way of identifying the blind bag contents: dot codes!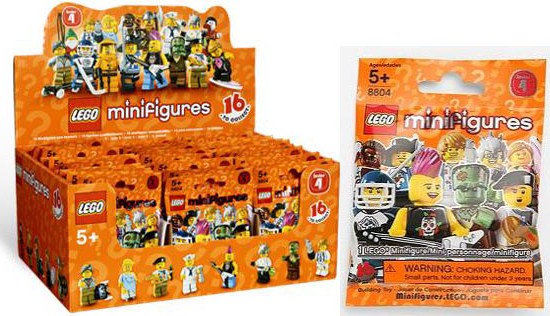 LEGO was none too pleased about how "easy" it was for collectors to cherry-pick LEGO Minifigures Series 1-3, so they did away with the easy-to-identify barcodes on each blind bag that facilitated identification. All hope was not lost, however! In place of the identifier barcodes, each blind bag now has a series of small, embossed "dots" along the top of the back of the bag. Using these is a much trickier and more difficult manner of identification, but if you do it right, it works like a charm!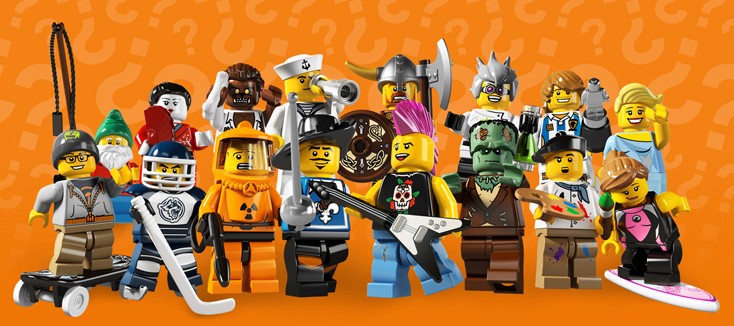 If you're a horror monster fan, you're in luck with this set–not only are there two LEGO Monsters in the set, but one of them has the absolute easiest dot code to decipher! If you want the Werewolf, just look for a Minifigure with no dots on the right side. The Werewolf is the only one of the LEGO Series 4 Minifigures with no dots on a side, so you can't mistake him for anyone else! Meanwhile, if you want a Surfer Girl army, her dot code is the only one with three dots on the left side. All other Minifigures have 1 or 2 dots on each side besides the Surfer Girl or Werewolf.
The complete chart for identifying each minifigure in LEGO Minifigures Series 4 is below: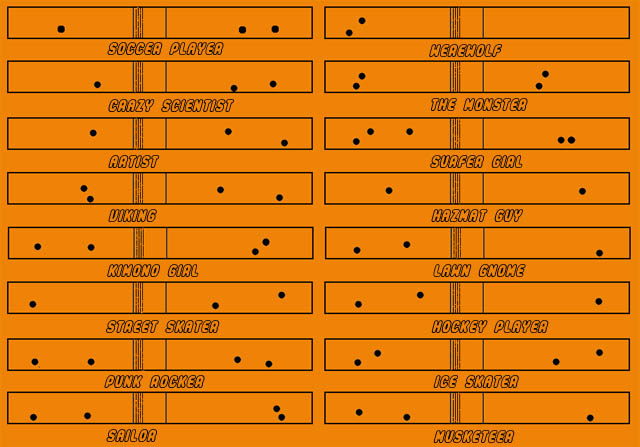 And remember–if you like these, you can see the complete list of available blind bag codes in the Blind Bag Codes Index!