With there being eight zillion different LEGO sets currently available and twice as many websites out there selling them, it can be a daunting task to swim through the items out there and find the best deals. That's why I put together a catch-all "LEGO Holiday Sales and Deals" post last year, and it was so popular that I decided to put together another fresh one for this year. In the days leading up to Christmas, deals come and go fast furiously, so I'll try to keep this post as up-to-date as possible. Here's the hottest LEGO sales that I've found online right now…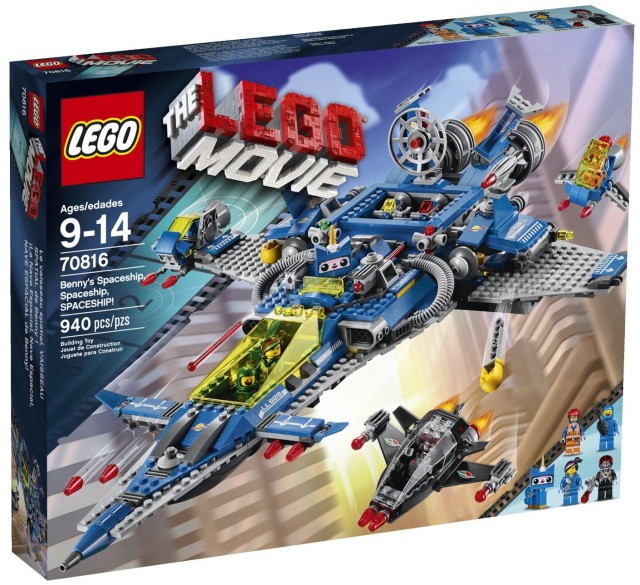 The LEGO Movie Benny's SPACESHIP! $79.99 (reg. $99.99) 20% Off!
My sentimental favorite set of 2014 is the retro Spaceship from the LEGO Movie. I wrote a long and exhaustive review of Benny's Spaceship when it was released during the summer, where I ramble on about how terrific the set is for paragraphs on end, so be sure to check that out if you haven't read it yet.
But if you or your child love the LEGO Movie, I don't see how you can resist LEGO 70816. This is a set that will be selling for hundreds upon hundreds of dollars once it's retired, so $79.99 shipped is a crazy low price for it.
11/28/2014 Update: It's Black Friday 2014, but there are surprisingly few true "deals" to be found online!
As for as Amazon sales go, there's really only one particularly enticing deal this morning…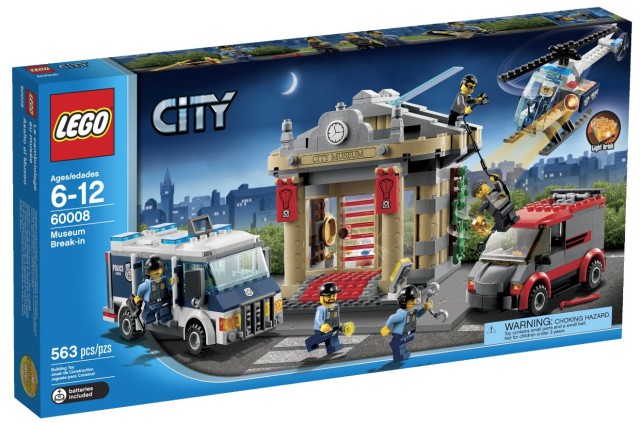 LEGO City Museum Break-In 60008 Set $41.99 (reg. $69.99) 40% Off!
Matching the Target sale price for Black Friday, Amazon  has the 563 piece 60008 LEGO City Museum Break-In set for $42 and free shipping. My Target was already out of this set at 10AM this morning, but Amazon saved me from disappointment with their price-match. I expect this set to sell out within a few more hours, as it's one of the more action-packed LEGO City sets and a great deal, so jump on this now if you want it.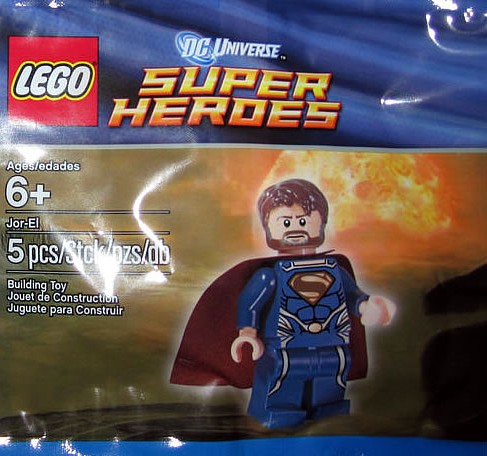 Meanwhile, over on the online LEGO Shop you can get a free LEGO Flashback Shredder or Jor-El minifigure polybag with any purchase of a LEGO Teenage Mutant Ninja Turtles or LEGO DC Super Heroes product. These promos are long since gone from the LEGO Stores, so it's pretty sweet to see them show up as unannounced free promos in time for Black Friday! When you add an eligible product to your basket, these minifigures appear in your basket automatically as well–nice surprise, LEGO!
Combined with the free shipping on any item this weekend, that means you can buy a LEGO TMNT Keychain or Superman keychain or whatever–even out of stock ones–and get the free promo minifigures and the keychains shipped to your door for under 5 bucks each! That's a pretty crazy deal considering you had to spend at least $50 in qualifying purchases to get these figures previously! Many of the keychains on the online LEGO Store are already sold out, however, so act fast if you wanna score on this opportunity.

I'll continue to post fresh sales on the Bricks and Bloks Facebook Page, so if you want to receive those alerts, make sure to 'Like' Bricks and Bloks on Facebook so that you see it on your Newsfeed.
And if you see a great online deal that I haven't added to this post yet, feel free to leave a comment here or post on our Facebook wall to let your fellow LEGO fanatics know all about it!