Because I am a crazy person, despite the fact that I stayed up last night and bought the new LEGO Brick Bank Modular Building from [email protected] at the stroke of midnight and ordered most of the rest of the new LEGO 2016 sets from Amazon with free shipping, I still set my alarm clock for bright and early so that I could be at the nearest LEGO Store first thing in the morning. Why? So that I could take photos of all the newly-released sets, of course! (And, well… maybe so my resolve could soften and I could pick up a few that I didn't want to order online and have to wait for…)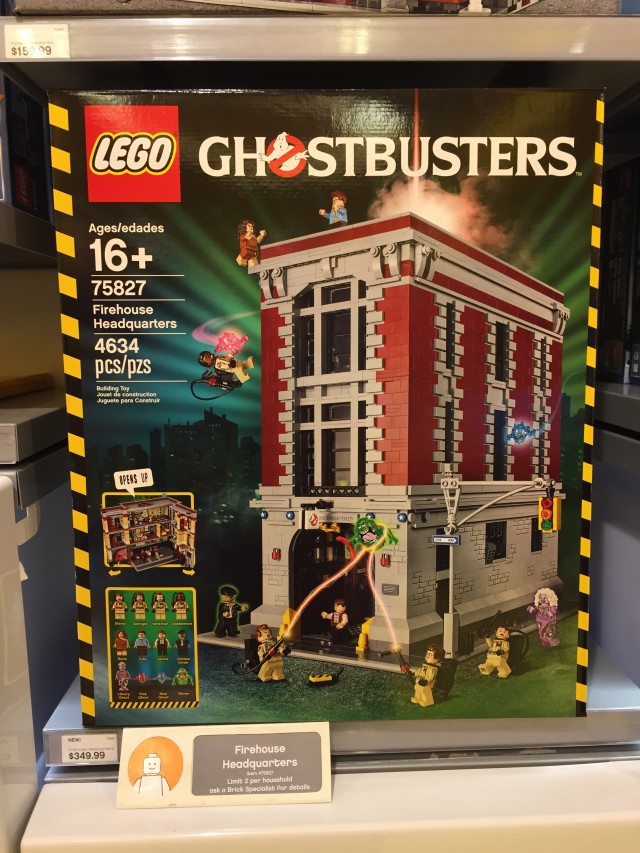 My wife slowed me down this morning (to wish me a Happy New Year and tell me she loved me and such), with threw off my careful calculations and caused me to arrive at the local LEGO Store five minutes after opening. Egads!
Thankfully, all was not lost–every new set was still available in the store, although the store itself was an absolute madhouse! Maybe not to the extent that it was last January 1st (when the Detective's Office, Birds, UCS Slave-I and Frozen sets came out), but still far busier than I'm used to seeing the LEGO Store–even after the last two months of crazy holiday shopping.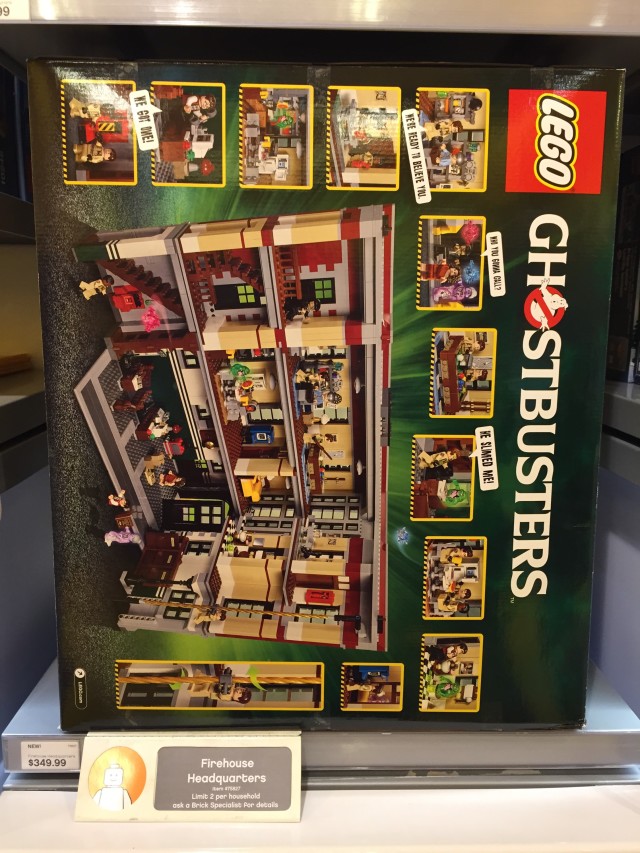 I was definitely disappointed to see that neither of the new "big" sets for 2016 had had store display models built and put under glass. I'm sure that the LEGO Ghostbusters Firehouse Headquarters and the Brick Bank Modular Building will be displayed at every store soon enough (and in my home soon enough), but I was still hoping to get to see them in all of their completed build splendor this morning. Oh well!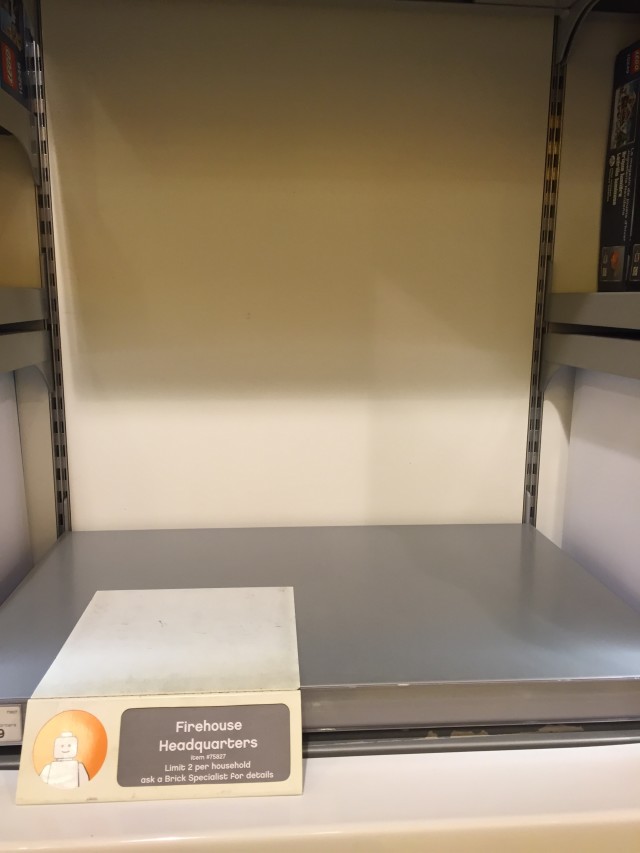 That said, the store hardly needed a demo model to sell the Ghostbusters Headquarters set–it was literally flying off the shelves as soon as the employees could stock it! When I came into the store, the shelf for the Ghostbusters HQ was empty and an employee was hurrying toward it to replenish it. I took photos for maybe a minute with my back turned, and the spot was empty again!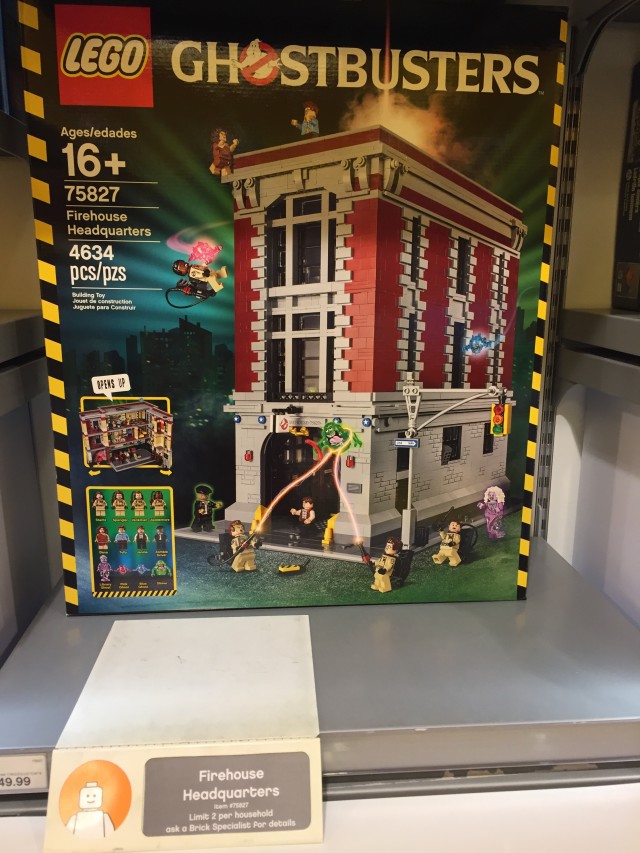 Just how much mainstream appeal does the LEGO Ghostbusters Headquarters have…? Well, a couple of shoppers walked into the store from outside and started querying the employees because they had just seen buyers leaving the store with the giant Ghostbusters set in their bags and they thought it was so cool that they wanted to see it for themselves. (Those people didn't drop 350 smackers for the set, mind you, but it's reassuring that they were so interested nonetheless!)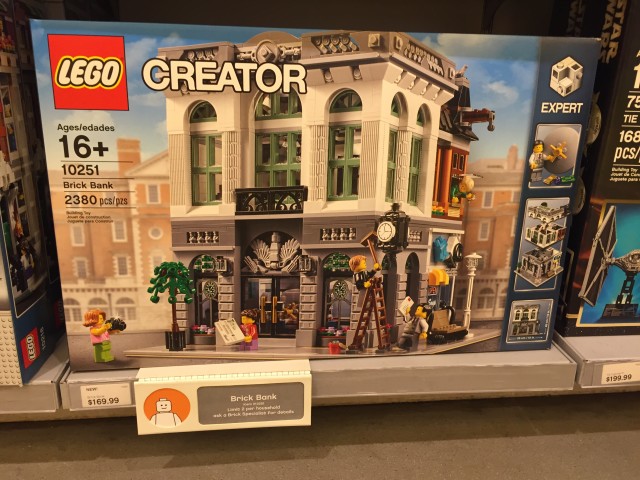 Meanwhile, the LEGO Brick Bank was selling decently, but there just wasn't the same frenzy around its spot on the shelf as there was for the Firehouse. After seeing the Detective's Office selling like wildfire last New Year's, I was honestly a bit surprised to see the Brick Bank's ho-hum solid sales at my location.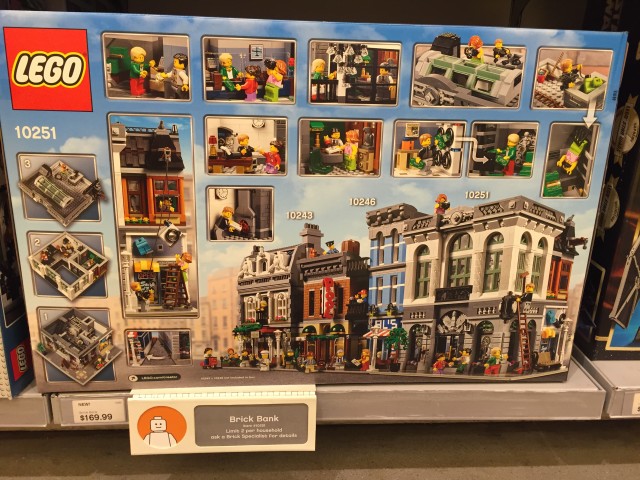 In addition to the Brick Bank and Ghostbusters LEGO sets, I saw a ton of new sets from many other themes for the first time. I talked about the 2016 LEGO Marvel and DC Superheroes sets over on my Marvel blog, but I also saw new sets from the City, Nexo Knights, Star Wars, Creator, Architecture and Bionicle themes.
I won't talk too much about those new sets right now (as I've already talked many of these 2016 themes to death in the last few months), but I'll share my photos below for your enjoyment. I apologize for the yellow tint to many of the photos, but the lighting in the LEGO Stores always wreaks havoc on my camera.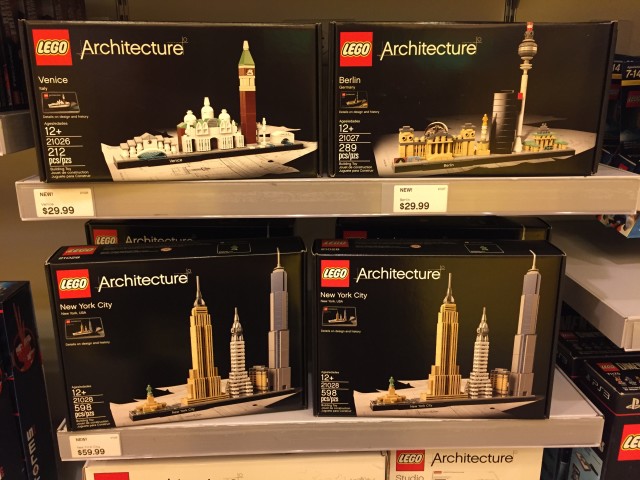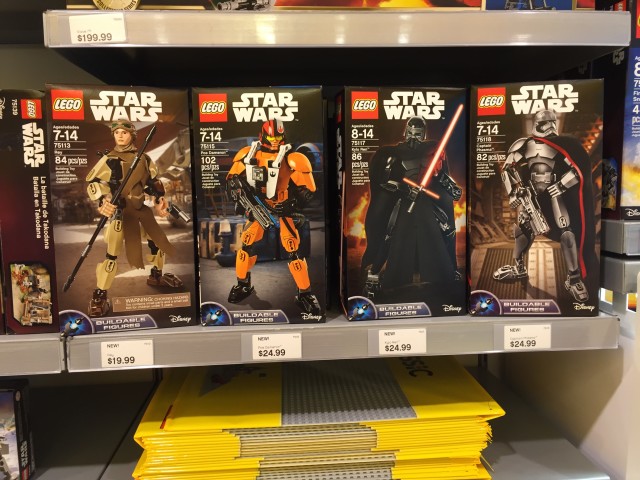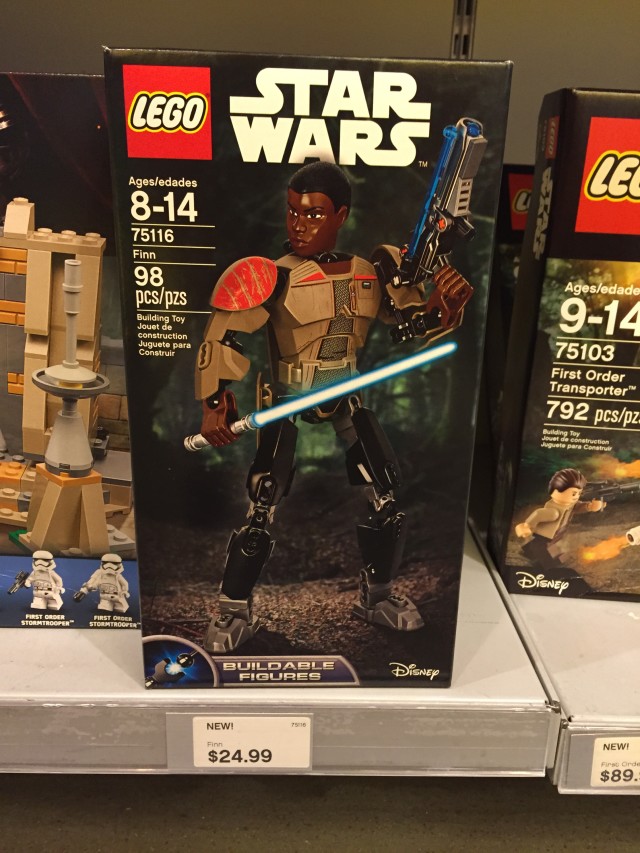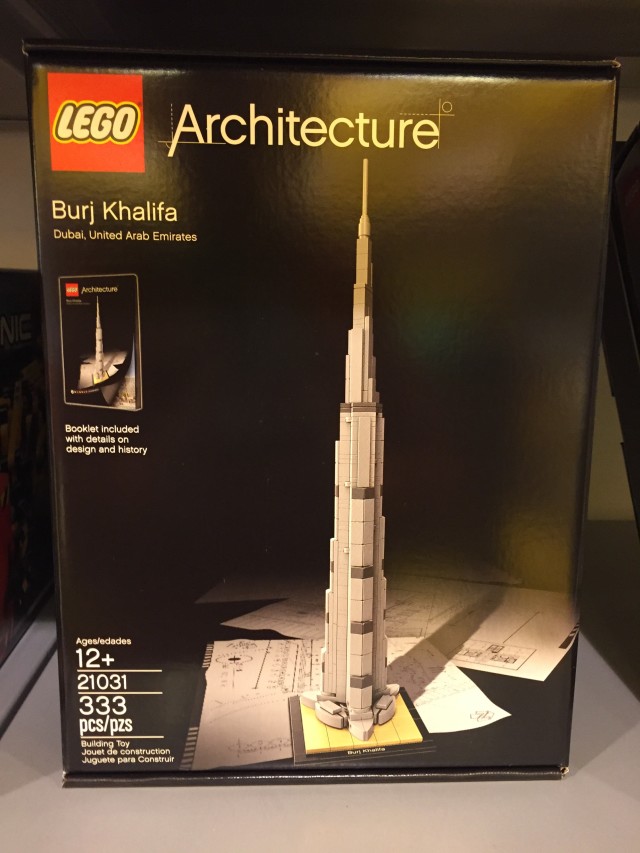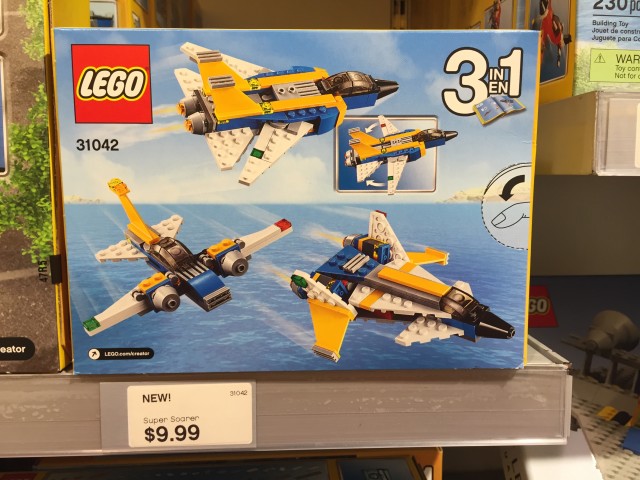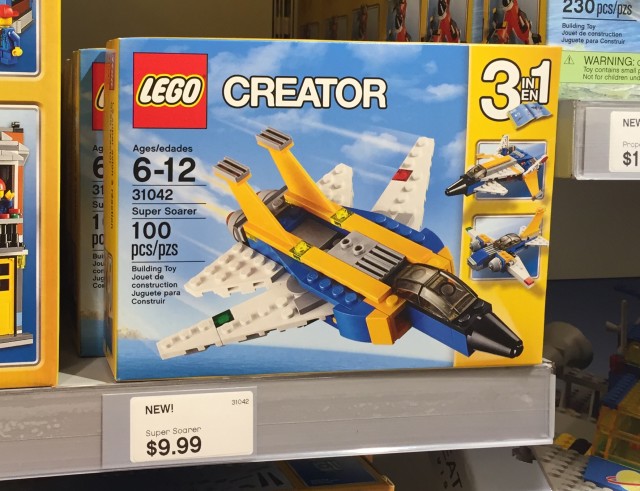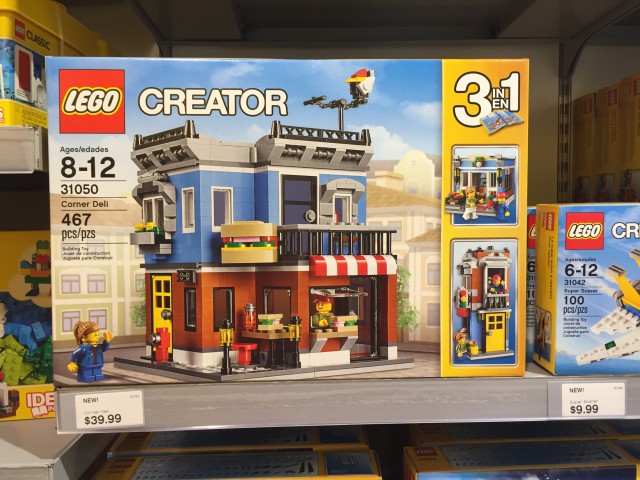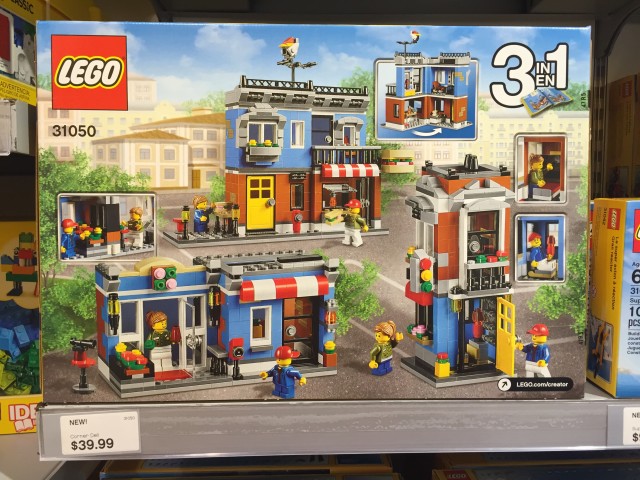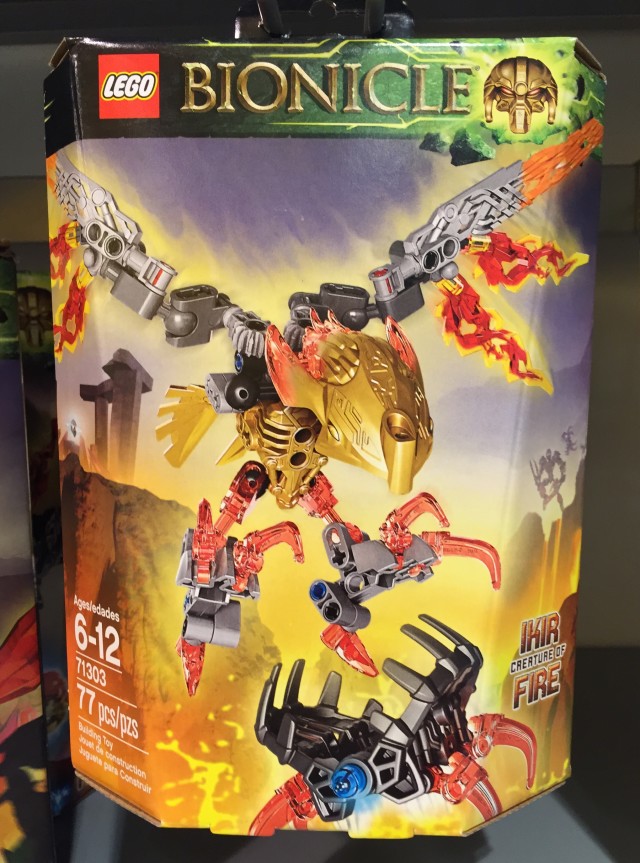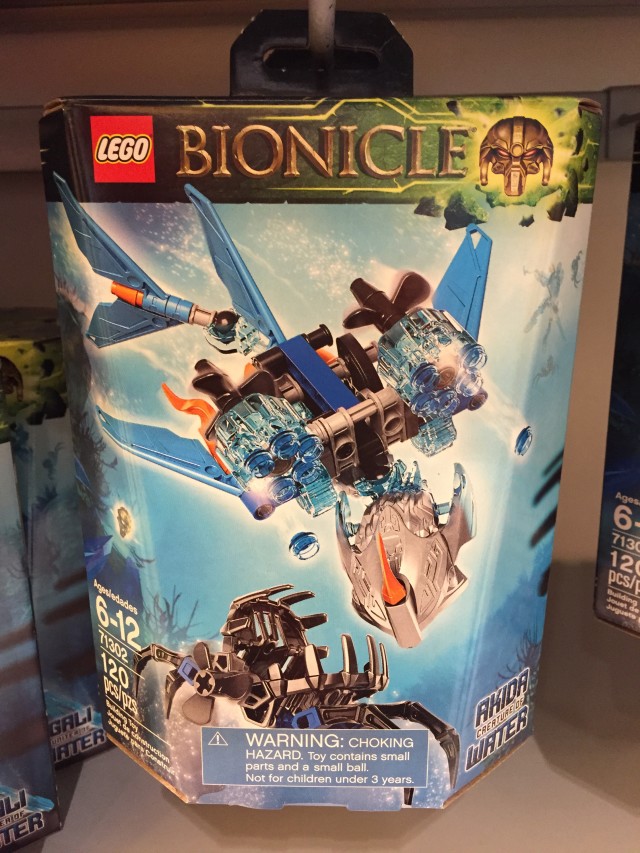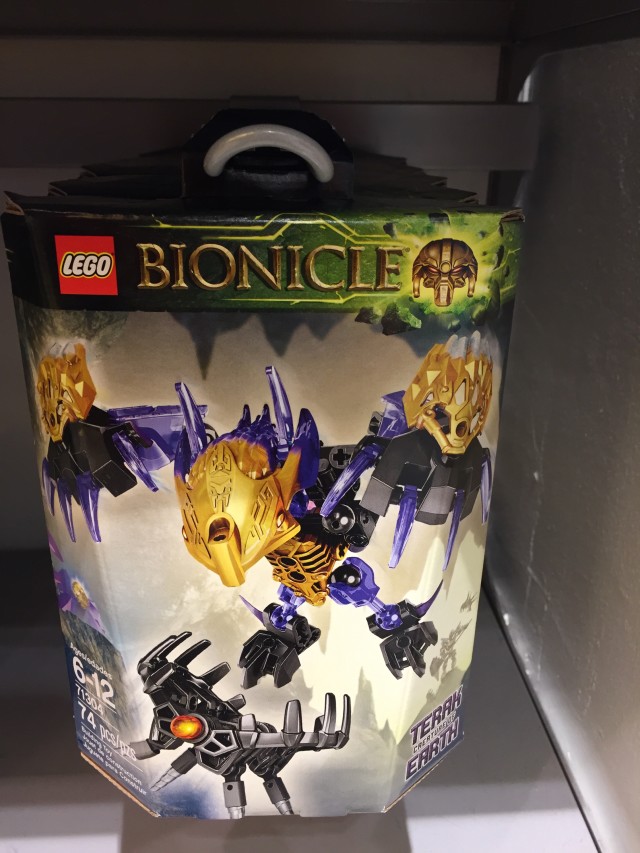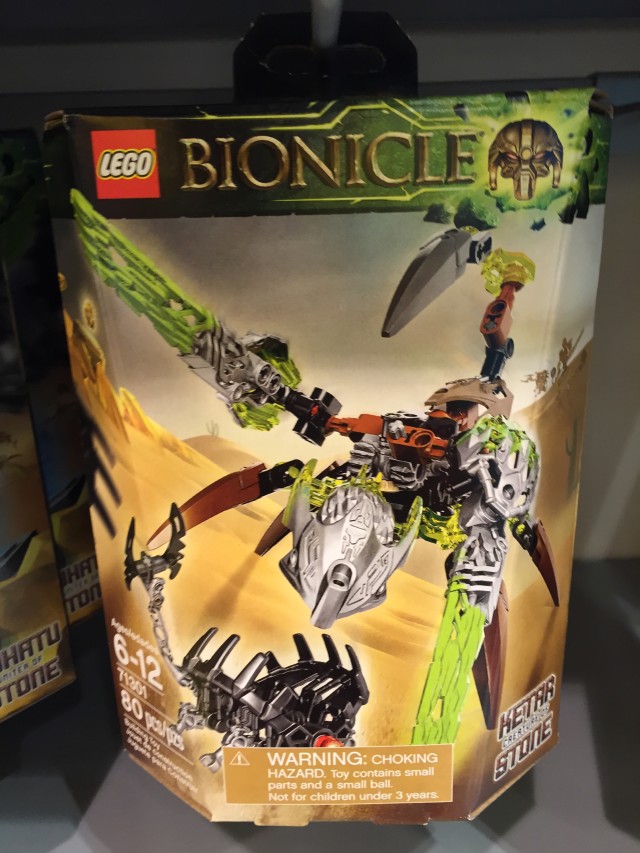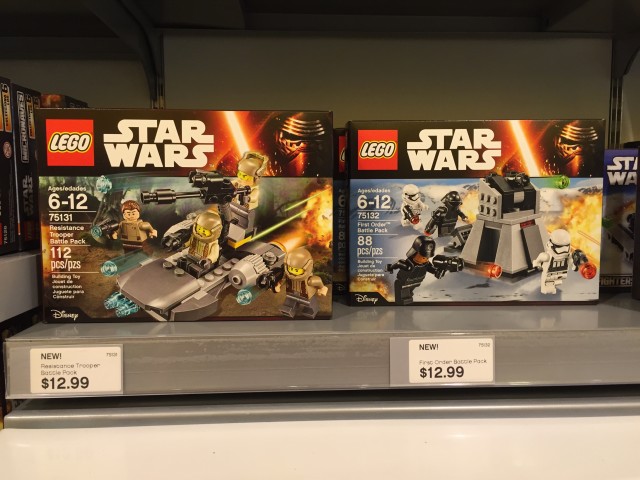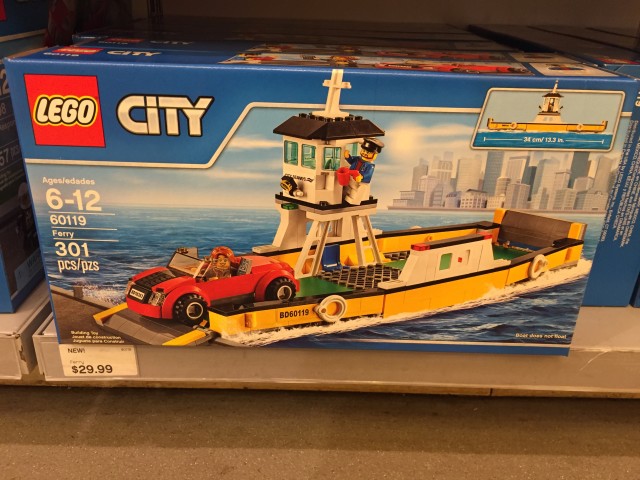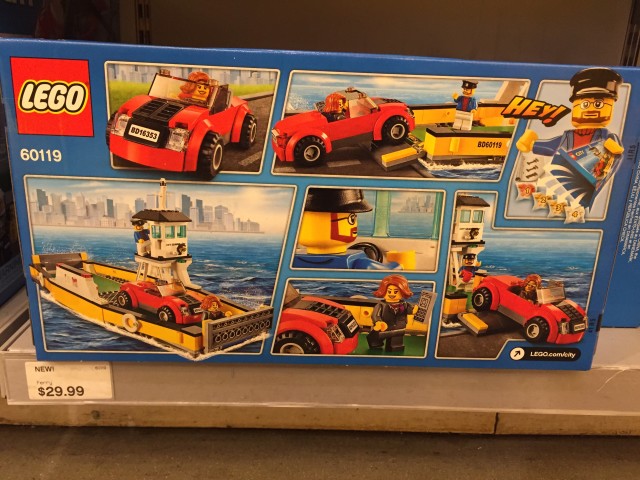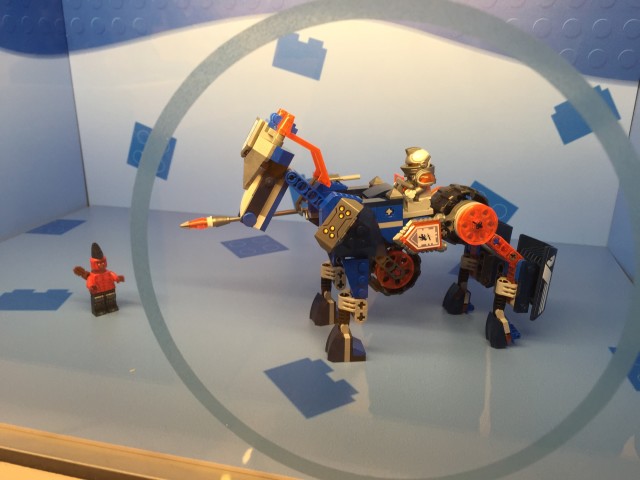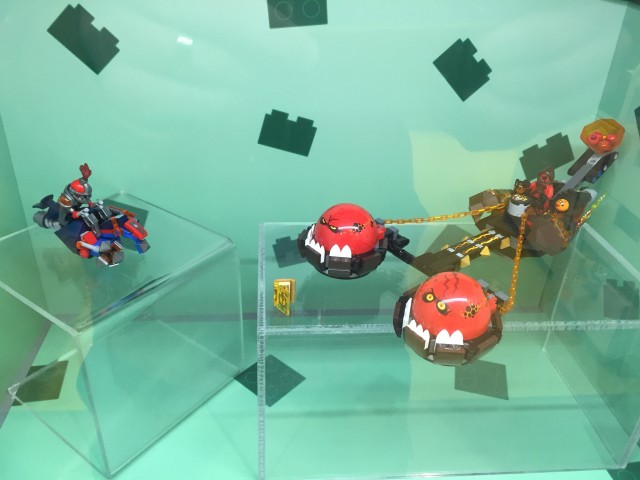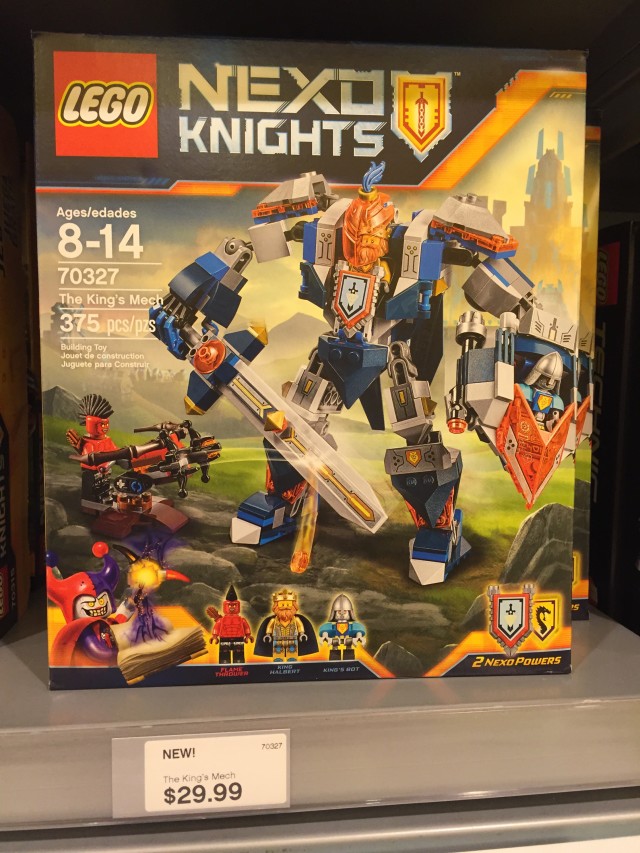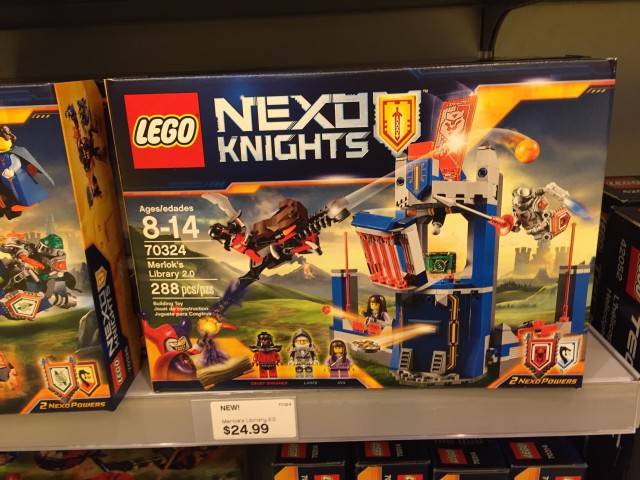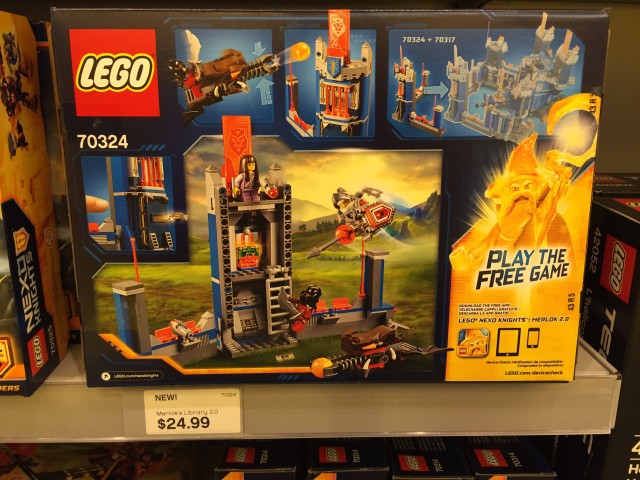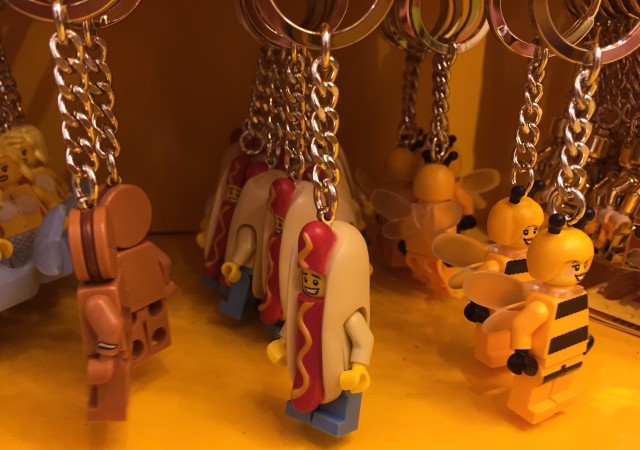 Though it's just a tiny item, I was delighted to see the LEGO Hot Dog Man minifigure return in keychain form! I have a hunch that this is going to be one of the most popular Minifigures Series keychains ever released, so snag one early if you want it!
Did any of you go out hunting for new sets at your local stores today, brick fans (as if I need to ask)? If so, what did you buy, and what did you see other collectors picking up to kick off the new year? =D