LEGO is a worldwide phenomenon as far as toys go, and that means that new sets are discovered all over the world all the time–not just in "the usual countries" like England and the United States. And the newest example of this is a previously-unseen (and totally cool) LEGO Marvel set that's just turned up for sale online in the Republic of Croatia: the LEGO Spider-Man vs. The Venom Symbiote 30448 Polybag set!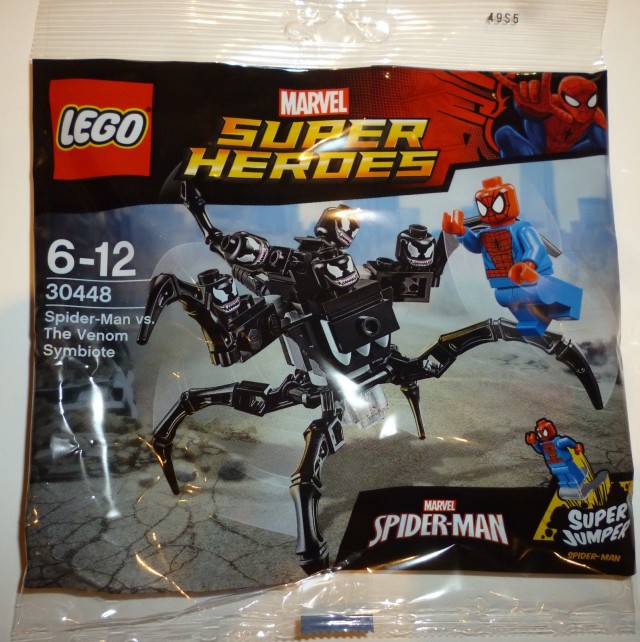 2016 has been a little light so far for LEGO Marvel collectors,
with only two new sets being available thus far in the Marvel theme
: the Iron Skull Attack Sub and the Avenjet Space Mission. Thankfully, another trio of sets based on the "Captain America: Civil War" movie is expected to arrive in the next month or two (
including the wicked-awesome Black Panther Pursuit set!
), as well as the first trio of Mighty Micros racers on March 1st.
But for those who need a little something extra to tide them over (or a little something that's both cool and terrifying), the 30448 Spider-Man vs. The Venom Symbiote set has now appeared!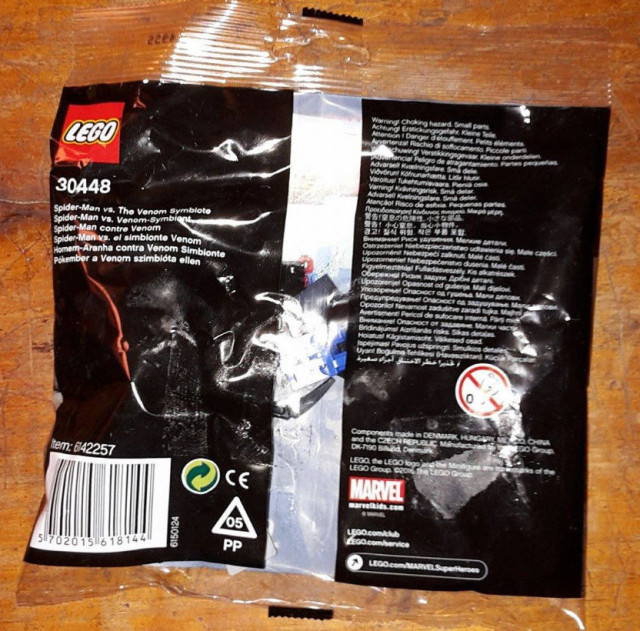 This set includes a Super Jumper accessory, a Spider-Man minifigure and a brick-built Venom symbiote. For those who aren't familiar with Venom (or forgot what he looked like without a human host), this set includes what is basically the "pure form" of the Venom symbiote, having not yet attached itself to a lucky (or unlucky) victim.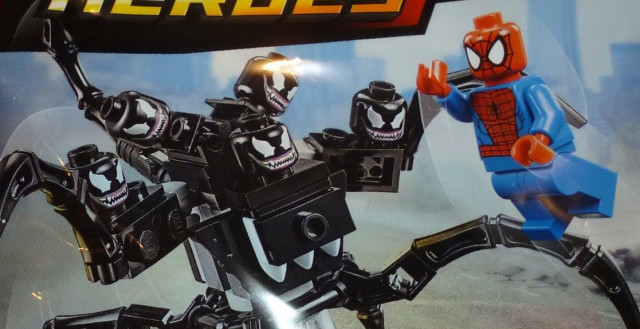 I think the fact that this Venom build includes five Venom minifigure heads is both creepy and fantastic. This polybag's release is going to give a lot of fans a chance to create their own Venom MOCs at a very cheap price. In addition, I believe that this is the highest number of minifig heads to ever be released in one polybag set (and if you can think of any polybags with nearly as many or more, please remind me, dear readers!).
As this set has only been released internationally, we don't know the number of pieces included in this LEGO 30448 set (as most countries' packaging doesn't display the piece count on the front of the bag). Even so, I think we can reasonably assume that this set will retail for between $4 and $6 when it hits the United States, and will have a piece count of around 100 pieces or less. I'll post an update once the specific details regarding this set are known.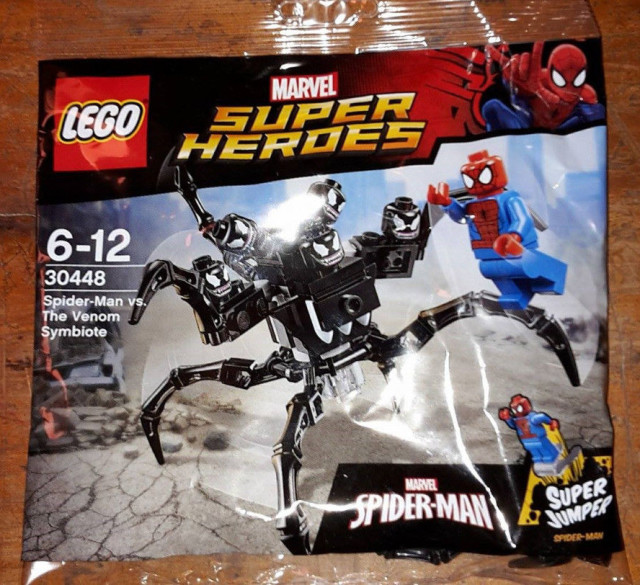 There can a range in times from days to weeks to months between when a new LEGO polybag set arrives in stores overseas and when it's eventually released in the United States, so this Spider-Man versus the Venom Symbiote set could show up here in the U.S. anywhere from this winter to next winter. There's really no way of knowing until it's spotted somewhere in the country (although my intuition says we'll be seeing this set stateside by spring).
What do you think of the Spider-Man vs The Venom Symbiote 30448 LEGO set, Marvel fans? Will you be ordering this new-release set from overseas, waiting for it to arrive in your native country, or passing on one of the more nifty Marvel polybags ever altogether?