Earlier today I posted my thoughts on the just-announced LEGO Marvel Summer 2016 sets over on my Marvel blog, and now it's time to take a (textual) look at the Distinguished Competition with this summer's wave of DC Super Heroes. There's not a lot to be excited about quantitatively in the LEGO DC Summer 2016 sets–there's only three sets and one is a Juniors set–but there's plenty to get psyched about qualitatively! Coming this summer: all-new minifigures including Blue Beetle, Katana, Killer Moth, redesigned Killer Croc and Scarecrow, and more!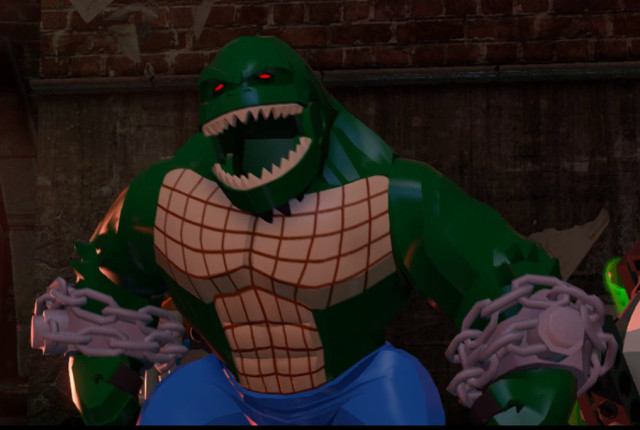 It seems like just yesterday that I was in Manhattan for last year's New York Toy Fair, but the season of Toy Fairs has come once again! The UK Toy Fair has now begun, with the German Nuremberg Toy Fair coming up this week and finally the 2016 NY Toy Fair on Valentine's Day weekend. I'll only be physically present in New York City for the U.S. Toy Fair, but luckily, that's the best one, as it's usually the first event where photographs are allowed of the summer's licensed sets!
But while we can't yet see the LEGO DC Superheroes Summer 2016 sets just yet, at least we hear about them, as numerous UK-based reported have been reporting in their findings! Let's chat about the two non-Juniors additions…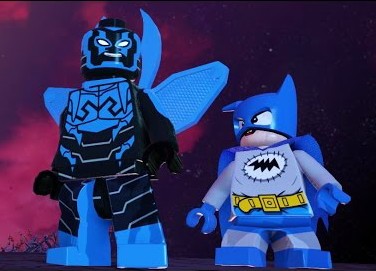 LEGO Scarecrow's Harvest of Fear 76054 £59.99
All three of this year's summer DC Super Heroes sets feature Batman, which comes as no surprise, as Batman-less LEGO DC sets are few and far between. First up, we've got the 76054 Scarecrow's Harvest of Fear set, which is in medium-large price range with an MSRP of £59.99 and includes five minifigures.
There are two characters in this set I honestly believed we'd never see minifigures of: a LEGO Killer Moth minifigure (finally!!!), as well as a Blue Beetle Minifig. DC pushed really hard over the past decade for this new version of Blue Beetle to become a success, but he just hasn't taken off–even so, at least he'll finally be immortalized with his own minifigure! Meanwhile, fan-favorite laughingstock villain Killer Moth will be appearing here in minifigure form as well. 'Nuff said? Yeah, I think so.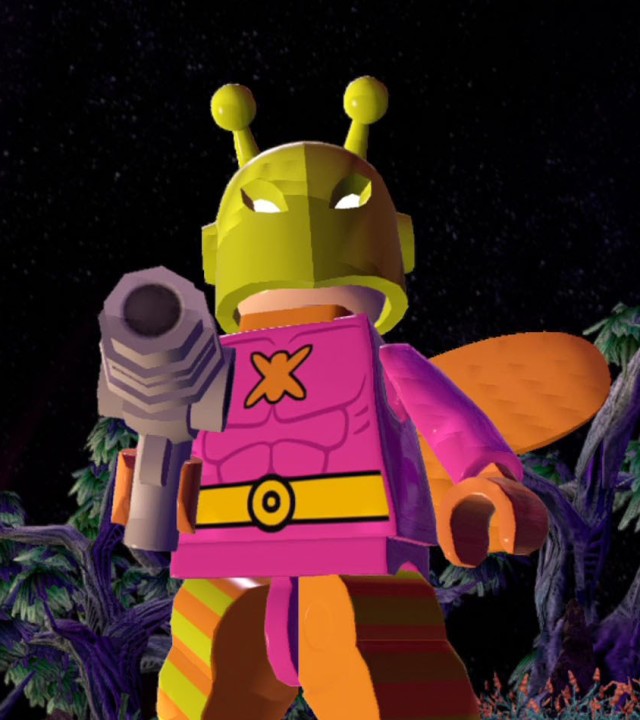 The other three minifigures included in the set are a generic farmer minifigure (which seems a little out of place, but whatever) with a little tractor, an Anti-Gas Batman and an all-new version of the Scarecrow that's similar to his classic appearance from Batman: the Animated Series. It's been a few years since we've had an updated Scarecrow Minifigure–and I love his BTAS look–so I'm definitely looking forward to his new figure.
The centerpieces of LEGO 76054 are two vehicles: yet another Batcopter for Batman to fly (he's gonna need a whole airport to store all these aircraft he owns!) and a red-brown combine harvester with rotating combine. On paper the combine harvester sounds sort of dull, but I've heard that it looks fantastic in-person. I'll look forward to seeing it in NYC next month!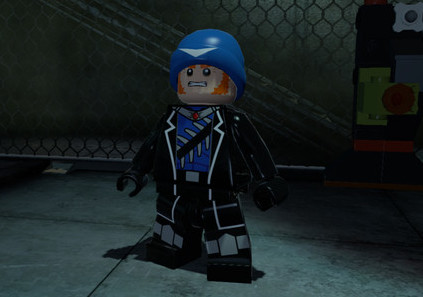 LEGO Killer Croc's Sewer Smash 76055 £69.99
This year, Killer Croc is getting the spotlight with not only his first ever oversized BigFig, but also the biggest non-exclusive DC Super Heroes set of 2016 overall! Killer Croc is based off of his appearance in LEGO Batman 3: Beyond Gotham, and is making his first oversized minifigure appearance in this set–but he's not coming alone!
LEGO 76055 Killer Croc's Sewer Smash will feature four minifigures in addition to Killer Croc: Batman, Katana, Captain Boomerang and the Red Hood. With the Suicide Squad movie hitting theaters this year and there being exactly zero chance of official LEGO Suicide Squad sets being released, I'm not at all surprised to see Katana and the modern Captain Boomerang appearing here. Neither are favorite characters of mine, but I may feel differently after seeing the new film.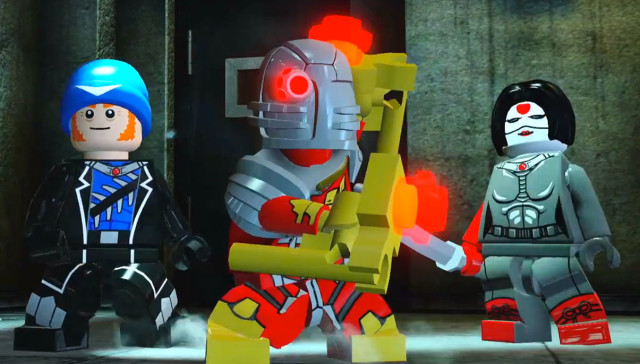 As in the recent video game, Red Hood's mask is printed onto his head–he doesn't have a removable mask (just as he shouldn't, in order to remain game accurate). Given the relationship between Killer Croc and Red Arrow/Arsenal in the New 52 comic books, however, I am a bit disappointed that we're not getting Red Arrow in this set.
Killer Croc will be driving a new watercraft with a crocodile head and tail, which honestly sounds like something straight out of the now-defunct Chima theme. Hey, I love Chima, but it does seem sort of weird for the more "realistic" DC Superheroes theme. Meanwhile, Batman has a new Bat Tank which can be converted into a battering ram. Again, these vehicles sound a mite goofy, but I've heard that they look downright excellent in person. And the minifigures certainly sound top-notch, that's for sure!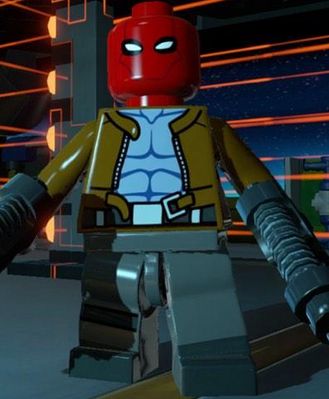 The Summer 2016 LEGO DC Super Heroes sets will be available for photography for the first time at the New York Toy Fair 2016 next month, so be sure to follow us on Facebook and Twitter to see hi-res photos of every set at the show as I see them (and yes, I usually start posting photos while I'm at the event, which is 4AM for West Coast folks).
Based off solely what we know about these sets from textual descriptions, are you excited for this summer's wave of DC Super Heroes, brick fans? Will you be buying either of these new sets sight-unseen, or are you waiting to see them for yourself before making your summer buying decisions?