Happy Star Wars Day! It seems a bit ironic, but as things turn out, I've already talked about all of the LEGO Star Wars Winter 2016 sets, so there's nothing Star Wars-related for me to discuss on this momentous day. Alas! But there's plenty to discuss on the superhero-ing front, including the official reveals of the last Batman v. Superman: Dawn of Justice set! It's already been found in stores by some lucky builders, and now TLG has officially announced the 2016 LEGO Clash of the Heroes 76044 set!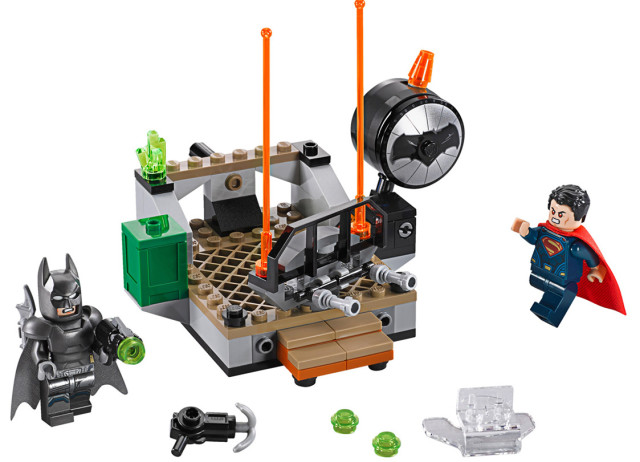 This may sound a bit crazy, but rather than forcing all of the children and collectors of the world who just want movie Batman and Superman minifigures to purchase high-priced sets to obtain both figures, LEGO is taking the complete opposite approach for their DC Superheroes Batman vs. Superman: Dawn of Justice theme by releasing a small, affordably-priced set that contains both the Ben Affleck Batman minifigure (in armor!) and a raging red-eyed Superman minifigure!
…I know, right?!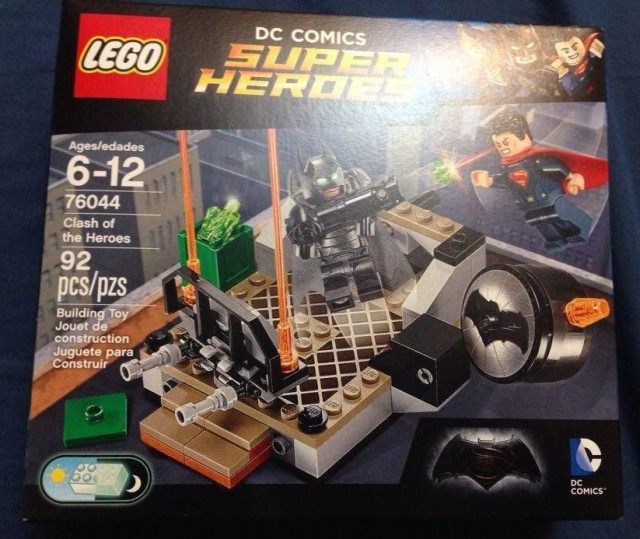 This set depicts the meeting between Superman and Batman at the site of the rooftop Bat-Signal, as seen in the trailers for the upcoming movie. The Armored Batman minifigure is exclusive to this set, as is the "Heat Vision Eyes" Superman minifigure.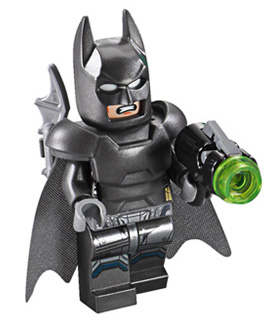 More standard, "classic" minifigs of both title characters are also being released as part of the theme, but those figures come with the pricier sets that I discussed previously: the Kryptonite Interception and Sky-High Battle sets. Of course, each of those sets cost more than double the price of this one, so if you want more traditional-looking movie Batman and Superman figures, you're going to have to pay for them.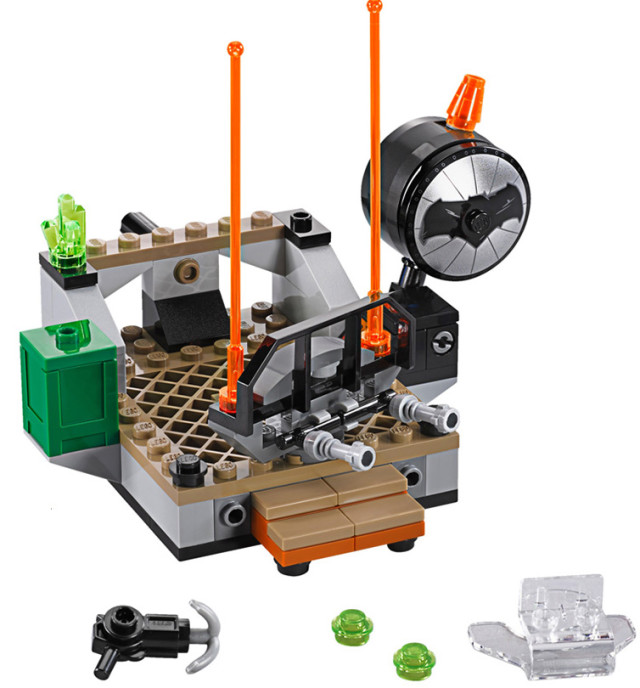 I'm not entirely sure what those orange antennae on the roof are supposed to be, but Batman comes with a grappling hook, a chunk of Kryptonite, and what appears to be a Kryptonite-shooting gun. I imagine Superman doesn't take kindly to Batman packing this manner of ordnance, as evidenced by the exploding Bat-Signal action feature that the set has.
This set doesn't have the best price ever, mind you–$12.99 for a LEGO 76044 set that only contains 90 pieces works out to be over 14 cents per piece–but I reckon that there are plenty of parents (and adults!) who won't mind dropping 13 bucks to pick up a set with both of the titular characters for the hottest DC Comics movie in years!
The LEGO 2016 Batman vs. Superman sets will be available online and in stores on January 1st, 2016 officially. That said, some super-lucky collectors have already managed to turn up this set at local stores, so if you're crazy into the hype for BvS (or just want some new DC sets), you may want to go out hunting before the new years and hope for some good luck!
What do you think of the 76044 Clash of Heroes LEGO DC 2016 set, Bat-fans (or should I say Super-fans)? Will you be picking up this set for its exclusive minifigs of Superman and Batman, or are you opting for the more classic versions of the characters found in other Batman v. Superman sets (or perhaps none at all)?