Over the weekend, I posted my photos preview of the LEGO Marvel Mighty Micros sets over on my Marvel Toys blog. While the Star Wars Micro-Fighters really grew on me, I thought the Marvel Mighty Micros were a bit too, well… wacky. But it turns out that while most Marvel fans weren't thrilled about it, many LEGO fans are pretty excited about this new sub-theme, so now, let's take a look at the trio of LEGO DC Mighty Micros sets!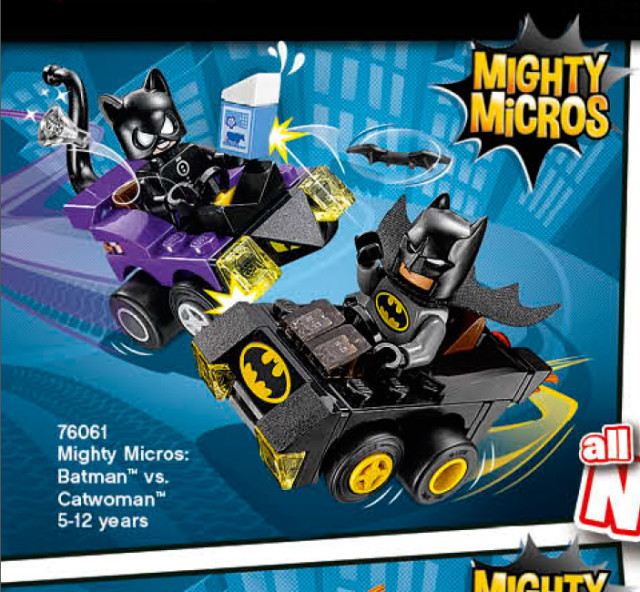 I'm not gonna lie–I was not overly enamored with the first wave of Marvel Mighty Micros that were revealed over the weekend. Hulk and Ultron and Spider-Man driving vehicles just does not compute in my mind as being anything other than straight-up ridiculous.
That said, though I typically favor the Marvel Universe over the DC Universe, with one exception, I can totally buy into the wackiness that abounds in these 2016 LEGO DC Mighty Micros sets! Dare I say… I'll be purchasing all of them?!

As with the Marvel Mighty Micros–and unlike the Star Wars Micro-Fighters sets–all of the DC Minifigures included with these sets will be a little more stylized (ie kiddy) and will feature the short legs that usually only come on kid Minifigures (and dwarves and elves and such).
That's fine, as most of these characters have been pretty readily available over the years, so it's nifty to see a new take on them. And hey, unlike the Star Wars Microfighters sets, we'll actually be getting two minifigs per set instead of just one.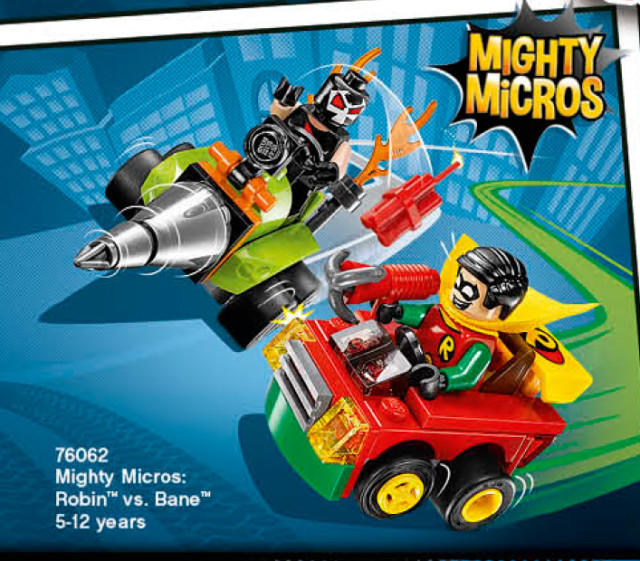 My favorite of the three Mighty Micros DC setts is the 76062 Mighty Micros Robin vs. Bane set. I always like it when LEGO creates little red and yellow and green vehicles for Robin to drive, and the drill vehicle Bane has actually seems like something he might drive.
The Batman and Catwoman Mighty Micros set looks solid as well, and while Batman's mini-Batmobile is sort of plain, I find Catwoman's car to be hilarious. I like it!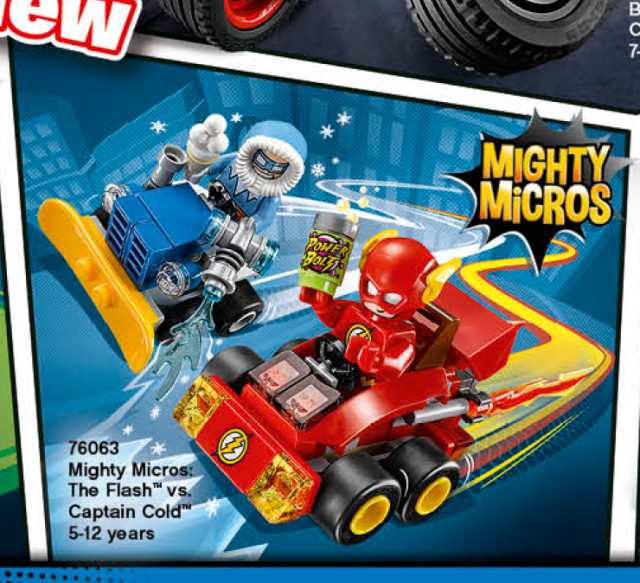 The last of the trio is the LEGO 76063 Mighty Micros Flash vs. Captain Cold set. This is the set that sort of threw me, as the Flash driving a go-kart makes literally zero sense. Spider-Man flying a helicopter I can sort of accept, since he can only swing from tall buildings and can't fly on his own–but in what world is it worth it for the faster-than-light Flash to drive around a Go-Kart that can probably go about 10 miles per hour? =P
Captain Cold has only appeared in Minifigure form once before, though, and I really dig the idea of him driving a snow plow (or is it a zamboni?), so that (and Flash's awesome "Power Bolt" energy drink accessory) makes this set a definite purchase for me.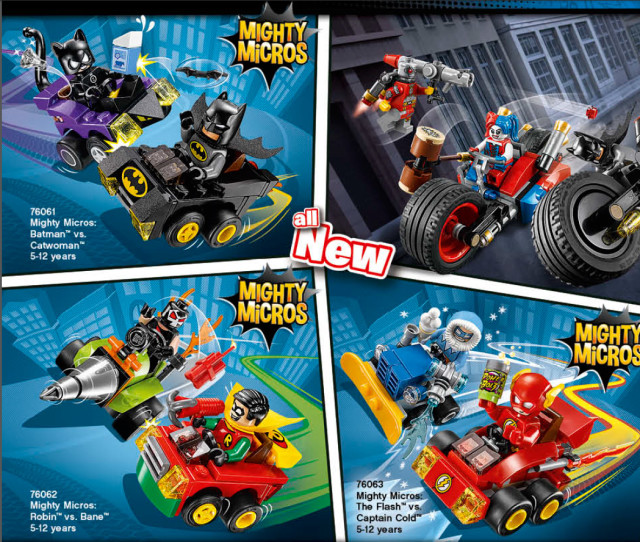 I'll post an update here and to the Bricks and Bloks Facebook/Twitter Pages once these Mighty Micros sets start to pop up in stores, so make sure to keep checking back here and on our social media sites so that you can get the drop on these sets as soon as they hit retail if you want them!
What do you think of this first triad of LEGO Mighty Micros DC Superheroes sets? Are you planning on picking up any of these low-priced ($10-$13) sets when they hit stores this winter, or are you unimpressed with this zany take on the DC Universe?