I had been planning on not discussing the final Winter 2015 LEGO DC Superheroes set until more than one photo of the set had come out, but sharp-eyed readers noticed the set right away in my photos preview of the DC Mighty Micros sets yesterday and demanded to hear more. And thus, though we only have one image to go on–for now–let's take a look at the sole comics-based LEGO Batman set coming this winter: it's the Suicide Squad-inspired LEGO Batman Gotham City Cycle Chase 76053!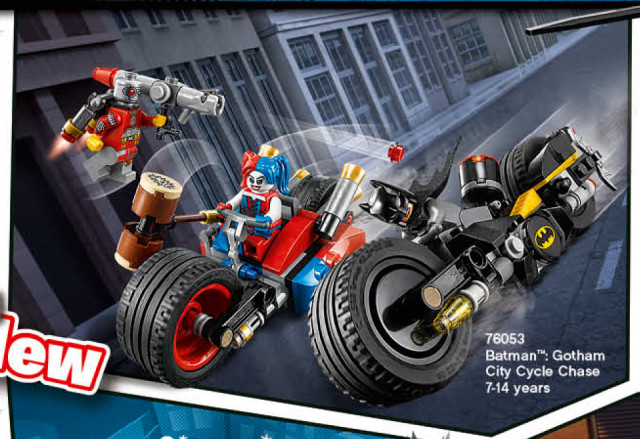 One of the movies being released in the new DC Cinematic Universe in 2016 is the Villains-centric "Suicide Squad", featuring Will Smith as Deadshot and popular villains like Harley Quinn and The Joker.
As you might guess–correctly–LEGO is never going to make toys with the words "Suicide Squad" anywhere on the packaging. But hey, if you're looking for a non-specific LEGO Suicide Squad set–here it is!
The 76053 Batman Gotham City Cycle Chase set will be released later this winter and primarily features two vehicles: a standard black Batpod-like Batman Motorcycle and a red and blue Harley Quinn motorcycle. The piece count and MSRP for this set are both currently unknown, but this definitely looks like a $25-$30 set to me. For three minifigs and two little vehicles, I think that's a decently fair price for this set.
I'm not exactly giddy with excitement over either vehicle (how many motorcycles does LEGO Batman need?), but both are perfectly fine vehicles and the multi-colored Harley Quinn cycle certainly does look like something she'd ride while wielding her giant mallet. That said, I wonder if a more stylized, chibi Harley Quinn would have been a better choice for a wacky Mighty Micros set, though…?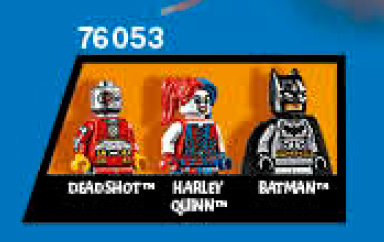 The big attraction in this set is obviously the exclusive LEGO Deadshot Minifigure. Deadshot is a popular character amongst longtime DC Comics fan, but a no-name in mainstream culture–at least, until Will Smith stars as him in next year's movie!
The Deadshot minifig looks to be pretty well-armed, with a jetpack and a stud-firing rocket launcher. Boba Fett, eat your heart out!
Meanwhile, the set includes another in a long line of Batman Minifigures and the first modern DC New 52 Harley Queen Minifigure available in a sub-$100 set (she debuted in this summer's Jokerland set first, of course). Harley Quinn has become enormously popular and is basically DC's equivalent of Deadpool at this point, so it's nice to see her made available for fans who can't necessarily afford the outrageously cool–but also outrageously expensive Jokerland set.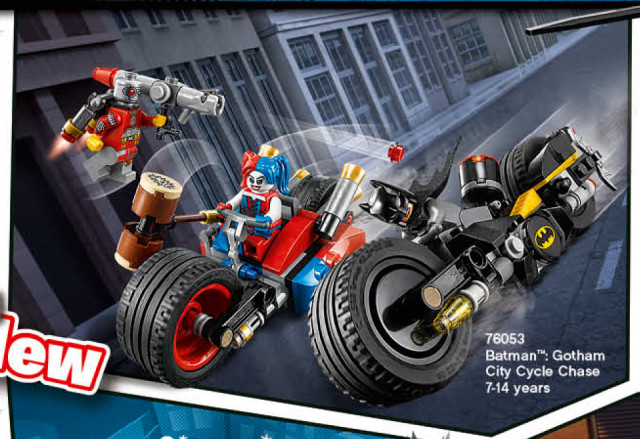 With hype for the Suicide Squad movie sure to mount in coming months and the Harley Quinn and Deadshot figures sure to be popular, I suspect this smaller-sized LEGO Batman 2016 set to be a strong seller once it arrives in January/February 2016.
What do you think of this sole non-movie, non-Mighty Micros LEGO DC  Winter 2016 set, brick fans? Is there enough new in this set to earn your dollars, or are you passing on the latest Batman motorcycle set?