Let's face it: the chances of LEGO ever licensing and producing official sets for any anime series are basically zero. But while we may never get any official anime LEGO Minifigures, that doesn't mean other companies can't make their own stylistically-similar mini-figures. And that's just what Bandai Japan intends to do to kick off 2016, as later this winter we'll see the release of their own Bandai Dragon Ball Z Minifigures called Figmes!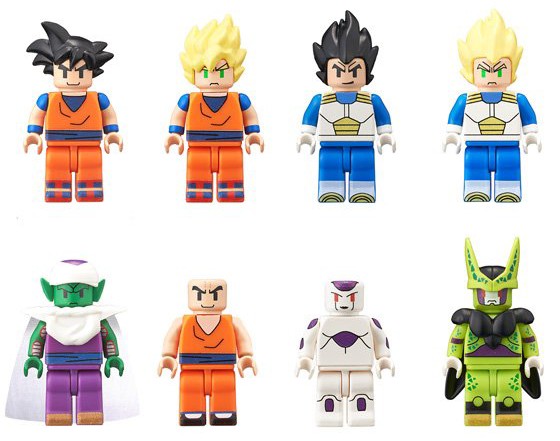 With Dragonball Z being among the most popular anime of all time and LEGO now the world's must successful toy manufacturer, it was only a matter of time until there was a "sort of" crossover between the brands, right? And that time is going to be early 2016, as the first series of Bandai Dragonball Z Figmes "Minifigures" will be released!
While these DBZ Figmes figures will obviously not be official LEGO product (as they're produced by Bandai Japan and not The LEGO Group), they'll be similarly sized (around 2″ tall) and have a similar style and articulation to the Collectible Minifigures that we've come to know and love. And priced at just 500 yen each (about $4.15 US), they'll even be priced close to the cost of our usual CMF Series!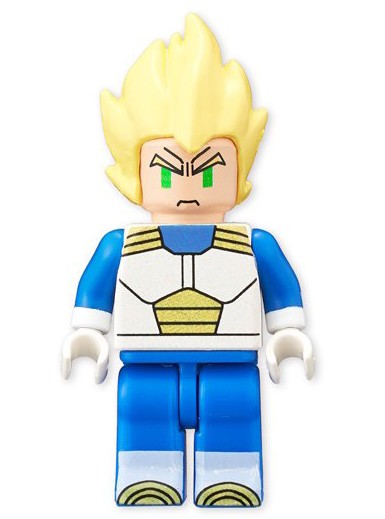 There will be eight figures making up this series, with six unique characters and two variants:
Goku (Regular)
Super Saiyan Goku
Vegeta (Regular)
Super Saiyan Vegeta
Piccolo
Krillin
Frieza (Final Form)
Perfect Cell (Final Form)
The two versions of Son Goku and Vegeta are identical as far as the bodies go, but have different head prints (with green eyes) and different hair pieces (with yellow spikey hair) in their Super Saiyan forms.
This is a promising first wave, as it gives us a good mixture of heroes and villains. Depending upon how you want to categorize the Prince of All Saiyans, this series either contains 6 heroes and 2 villains or 4 heroes and 4 villains (or somewhere in between!). I think this lineup is pretty solid, as even Frieza and Perfect Cell are the most popular pure villains that the Dragonball Z franchise has to offer.
The character selection in this wave also leaves room for Bandai to produce at least a second series of super-popular characters if the DBZ Figmes ultimately prove to be popular, as there are plenty of notable and highly-marketable characters that don't appear in this first wave.
Off the top of my head, I can think of Trunks, Super Saiyan Trunks, Gohan, Majin Buu, Goten, Gotenks, Android 17 and Android 18 as a potential blockbuster DBZ Minifigures Series 2–but that still leaves dozens of great characters out!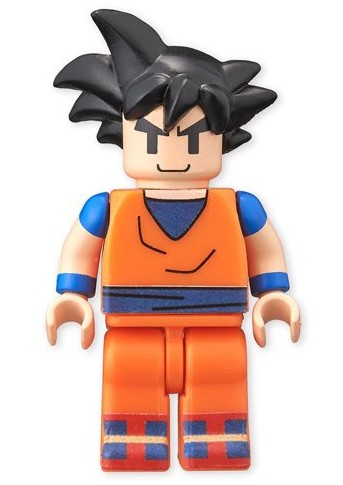 The Bandai Figmes Dragon Ball Z Figures are scheduled to go up for order in January 2016, and are expected to be released in March 2016. These figures are expected to be import-only and not sold in U.S. retail stores, so stay tuned to the Bricks and Bloks Facebook Page for news on when and where to pre-order these.
Are you intrigued by these not-quite LEGO Dragonball Z Minifigures, brick fans? Or are you not interested in purchasing unofficial, "copycat" minifigs like these?