Last month, LEGO stunned the brick-building world with the grandeur of the teaser photos of the long-demanded, iconic 75827 Firehouse Headquarters set. With the set scheduled to launch on January 1st, 2016, we knew that we'd be seeing the full reveal and official images of the Ghostbusters Firehouse sooner than later, and the destined time has now arrived! It may release on the first day of 2016, but I think we may be looking at the future best set of the year: it's the LEGO Ghostbusters Firehouse Headquarters 75827!
UPDATE 1/1/2016: Something weird that looks really good is now available for shipping to your neighborhood–the LEGO Ghostbusters Firehouse set is now available for order online!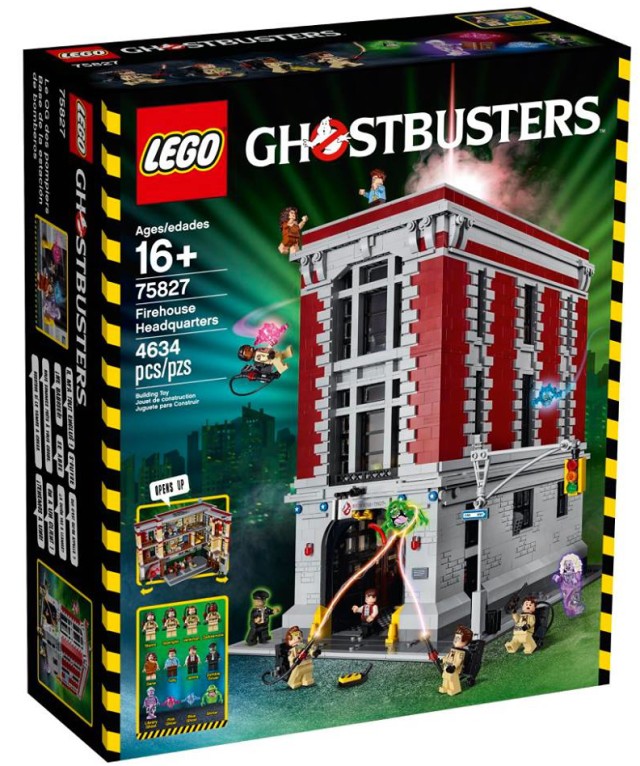 I'll be doing my usual extensive write-up preview as the day goes on today, but I wanted to start distributing the photos of this jaw-droppingly amazing set as quickly as possible. So for now, please enjoy the official images and TLG press release for the LEGO 75827 Firehouse Headquarters, and check back later for my thoughts on this modern masterpiece of bricks!
"Firehouse Headquarters 75827
Ages 16+. 4,634 pieces.
US $349.99 – CA $399.99 – DE 349.99€ – UK £274.99 – DK 2999.00 DKK
Get ready to bust some ghosts at the Firehouse Headquarters!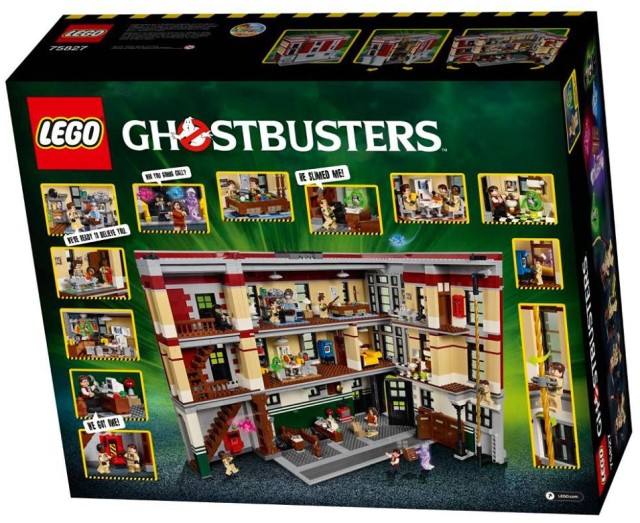 Recreate iconic Ghostbusters™ scenes with the 2-story Firehouse Headquarters, featuring laboratory, living quarters, containment unit and much more. Capture the ghosts with the proton packs and restore order, or solve other supernatural cases! Includes 9 minifigures: Peter Venkman, Raymond Stantz, Egon Spengler, Winston Zeddemore, Janine Melnitz, Dana Barrett, Louis Tully, Library Ghost and Zombie Driver.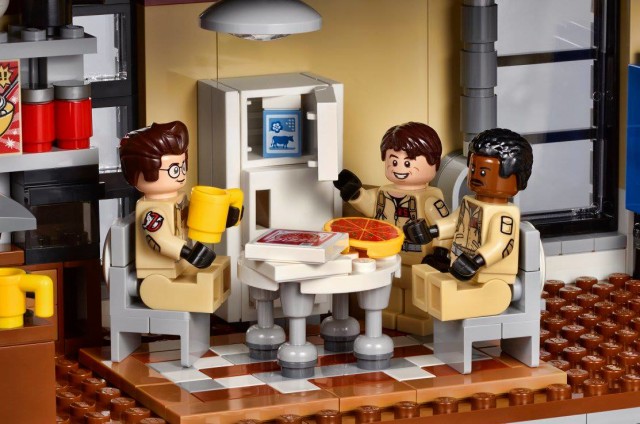 • Includes 9 minifigures: Peter Venkman, Raymond Stantz, Egon Spengler, Winston Zeddemore, Janine Melnitz, Dana Barrett, Louis Tully, Zombie Driver and Library Ghost.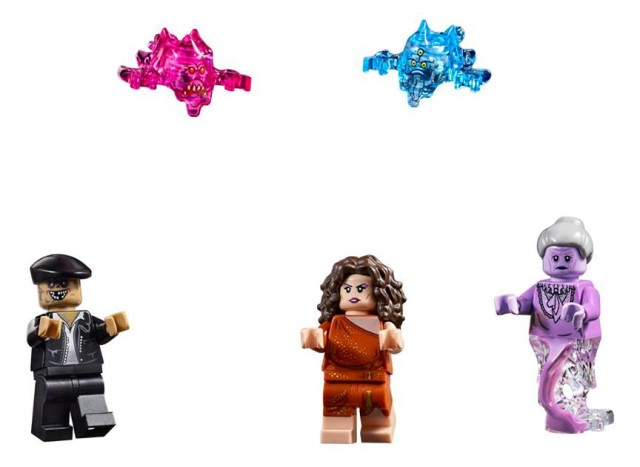 • Also comes with Slimer, Pink Ghost and Blue Ghost.

• Slide the Ghostbusters™ heroes down the fire pole into action.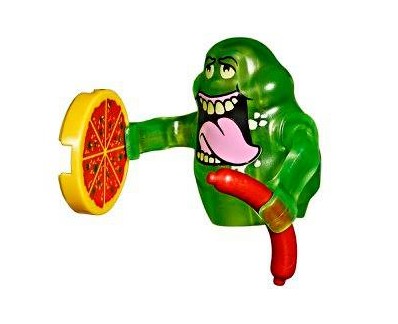 • Chase the ghosts and secure them in the containment unit.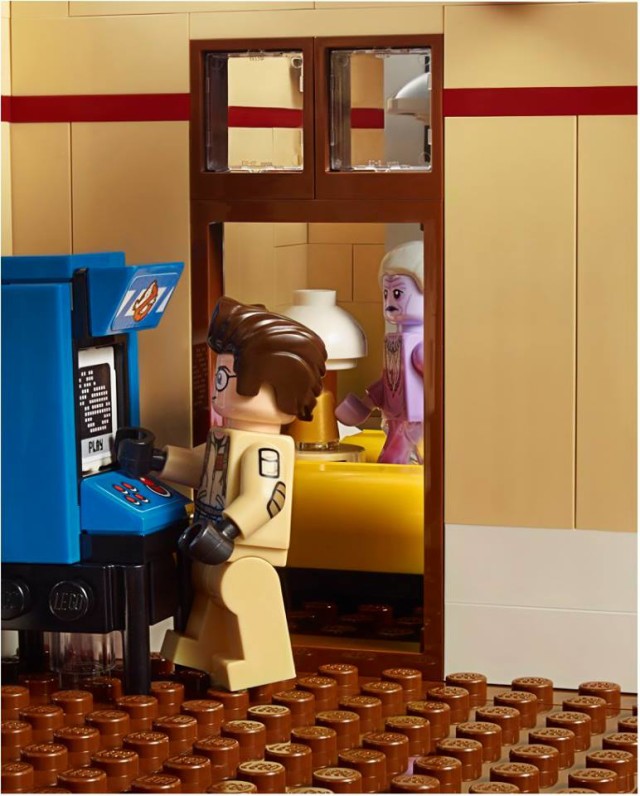 • Turn the librarian old lady into a scary ghost with the double-sided face and extra wig!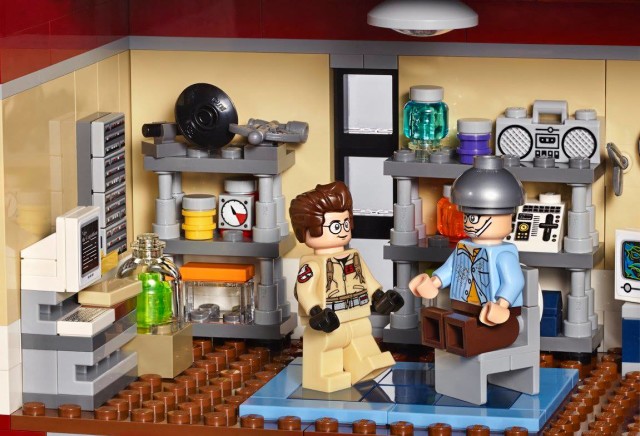 • Run tests on Louis in the lab to see if he's possessed!
• Suspend ghosts around the building's exterior with attachable transparent arms.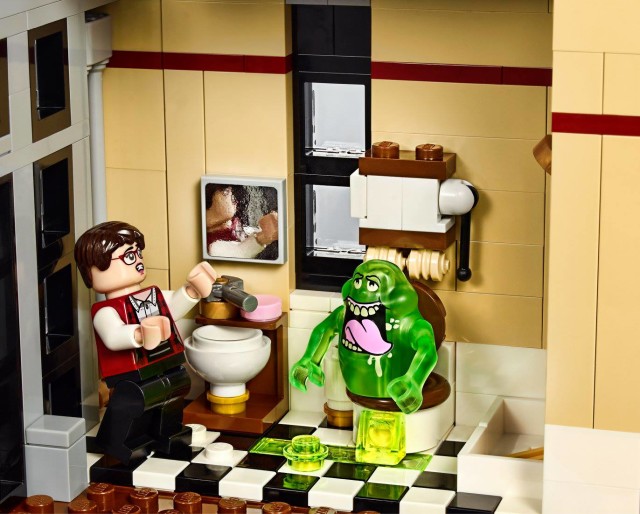 • Dodge the slime oozing up through cracks in the pavement.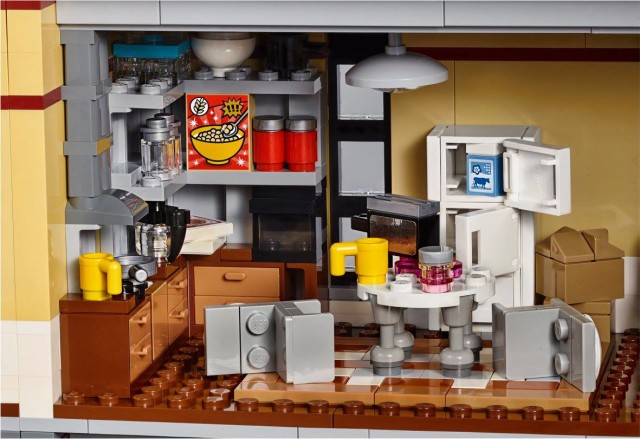 • Accessory elements include an alarm bell, fire extinguisher, computer, phone, toolbox, tools, jars of slimes, magnifying glass, camera, camera rolls, arcade game, toaster with slime, fridge with frozen pizza, milk and cheese, and much more!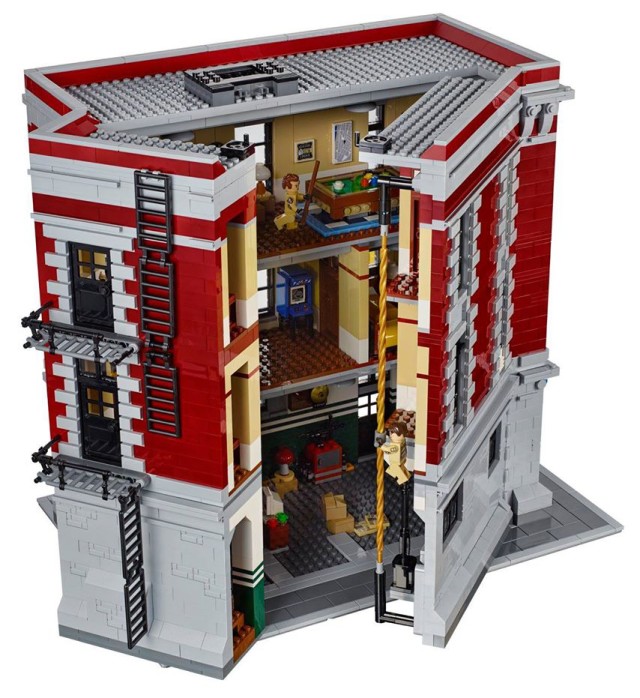 • Features opening walls for easy play access.
• Ghostbusters™ minifigures come with decorated arms.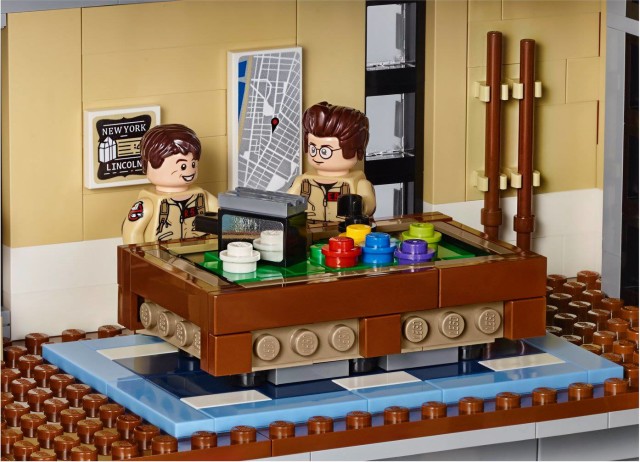 • Measures over 14" (36cm) high, 9" (25cm) wide and 14" (38cm) deep.
• With walls opened out, measures over 14" (36cm) high, 18" (46 cm) wide and 14" (38cm) deep.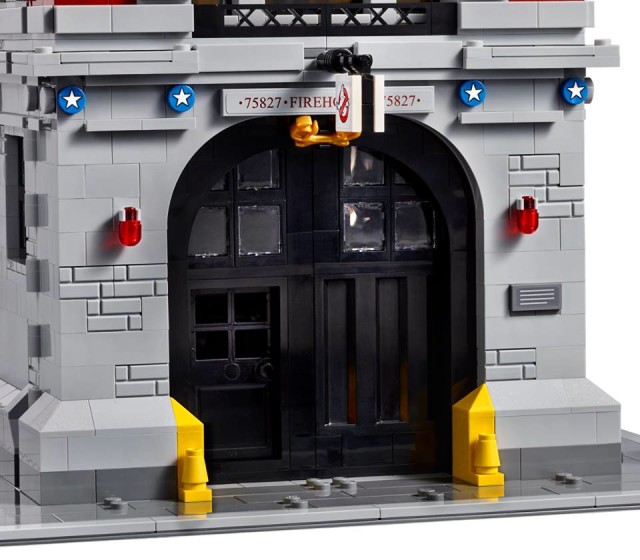 • Firehouse Headquarters doors can open to fit the 21108 LEGO® Ideas Ghostbusters Ecto-1 inside!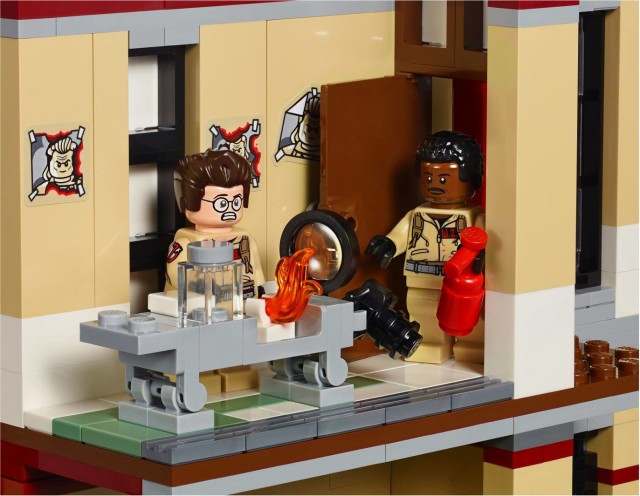 Available for sale directly through LEGO® beginning January 2016 via LEGO Shop at Home, LEGO® Stores or via phone:"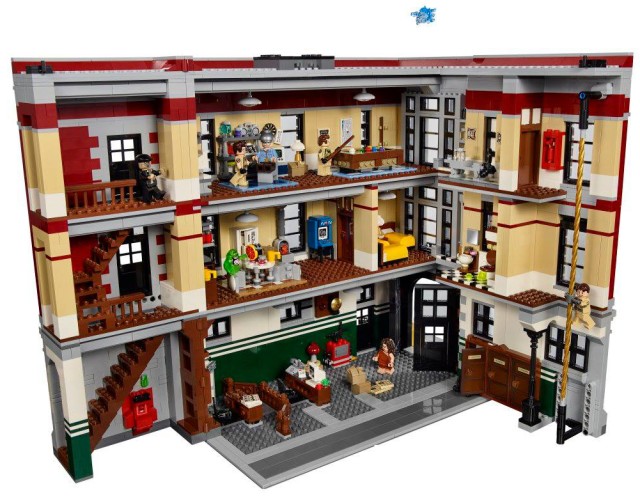 Now that you've seen the Ghostbusters Firehouse Headquarters set fully revealed, what do you think, brick fans? Is this spooky set worth its terror-inducing price-tag of $350, or has TLG failed to impress you enough to earn those kind of big bucks with this latest licensed set?