In 2015, the LEGO Justice League is ready to expand! Earlier today I took a look at the 76026 LEGO Gorilla Grodd Goes Bananas Set, which didn't exactly blow me away. Luckily, that's the weakest of the LEGO DC 2015 sets coming this winter! And the strongest? Hands-down, it's the LEGO DC Darkseid Invasion 76028 set, which will give us our first LEGO Darkseid, Cyborg, Hawkman, and New 52 Green Arrow minifigures!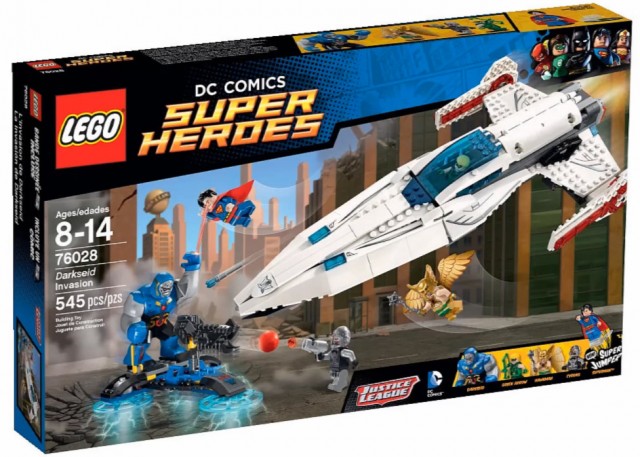 No questions asked, the 76028 LEGO Darkseid Invasion set is the LEGO DC Super Heroes 2015 set worth getting the most excited about (unless, of course, you're a hardcore Green Lantern or Flash fan!). We get three characters that are all-new to the LEGO DC minifigures universe, as well as the return of a previously nigh-unobtainable character and a beloved spacecraft!
The main item of interest here for most folks is going to be the new DC LEGO minifigures. In total, this set gives us five: an oversized LEGO Darkseid minifigure (BigFig), a LEGO Green Arrow minifigure (New 52), a LEGO Hawkman minifigure, a LEGO Cyborg minifigure, and a classic LEGO Superman minifigure. I'm not exactly thrilled that the LEGO Darkseid figure is in the hunched-over position with ultra-constipated facial expression action going on, but I'm excited to have a LEGO Darkseid nonetheless.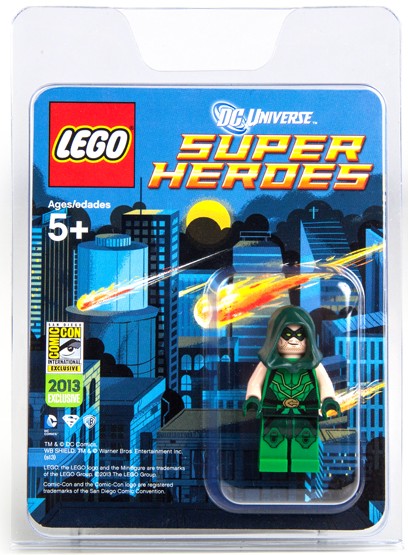 For many, the biggest selling-point of this set is going to be the LEGO New 52 Green Arrow minifigure, however. Fans were ready to riot when the classic Green Arrow minifigure was a super-limited SDCC 2013 Exclusive that now sells for hundreds of dollars on the aftermarket, so it's going to be pretty swell to finally own a LEGO Green Arrow minifigure in a set that costs a small fraction of that price (even if it is a New 52 Green Arrow LEGO figure).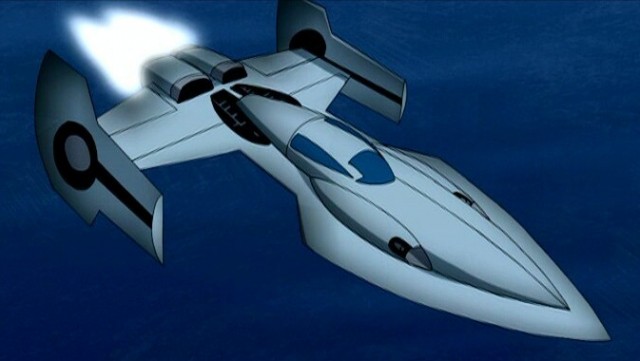 As seen in the now-legendary (or they should be legendary) Justice League and Justice League Unlimited cartoon series, the Javelin-7 is the Justice League's spaceship of choice. The LEGO Javelin spaceship looks absolutely outstanding, and the contrast between the primary white of the jet and secondary translucent red and blue colors is fantastic. I'm so glad that LEGO decided to give us the LEGO Javelin spacecraft in white instead of the dark-colored version (although I'd like that one too someday!).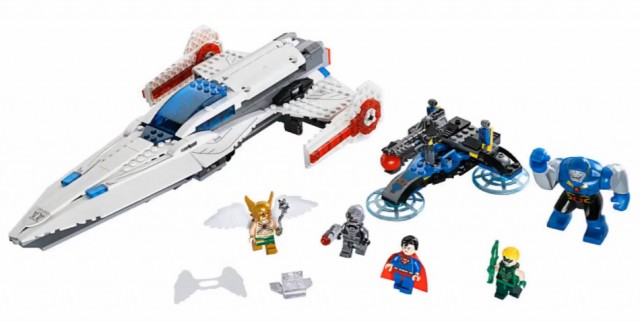 The 2015 LEGO DC Darkseid Invasion 76028 set contains 545 pieces and is scheduled to be released in January 2015 (if not a bit sooner unofficially!), and is part of the LEGO 2015 DC Super Heroes wave of sets. I've been wanting a LEGO Green Arrow minifigure (that doesn't cost me hundreds of dollars) for ages, so this is a day one pick-up for me! I'll send out an alert via the Bricks and Bloks Facebook Page once this set shows up in stores or online, so stay tuned to the Facebook Page.
Will your 2015 LEGO Justice League be going to war with Darkseid with the LEGO 76028 Darkseid Invasion set, LEGO collectors? Are the psyched about getting some secondary LEGO DC minifigures like Hawman, Cyborg and Green Arrow, or are those characters too obscure for your tastes?