There were two LEGO Star Wars sets for Summer 2013 that weren't displayed at the 2013 Toy Fair and thus had gone unseen by the public… until now. A small photo has hit the internet of one of the two remaining 2013 LEGO Star Wars sets for this summer, confirming the rumors we'd previously heard. It's the LEGO Star Wars HH-87 Starhopper 75024… but just what is this obscure ship, and who are those minifigures that it comes with?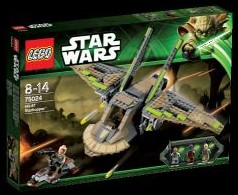 I imagine that more than a few people are scratching their heads hearing the name "HH-87 Starhopper" and looking at that prototype photo above. Heck, my wife has been a Clone Wars podcaster for the last half a decade (shameless plug: listen to Republic Forces Radio Network), and even I didn't recognize this ship at a glance.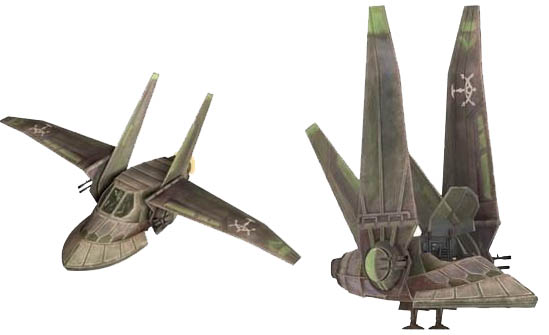 The 75024 LEGO Star Wars HH-87 Starhopper set is based off of a vehicle that appears only in Seasons 4 and 5 of the Clone Wars cartoon series.The HH-87 is a starship used almost exclusively by the criminal underworld of the Star Wars universe. Like the Imperial Shuttle from the Return of the Jedi movie, the wings on the HH-87 Starhopper can be raised all the way vertically (although it's unknown if the LEGO HH-87 Starhopper will have this feature).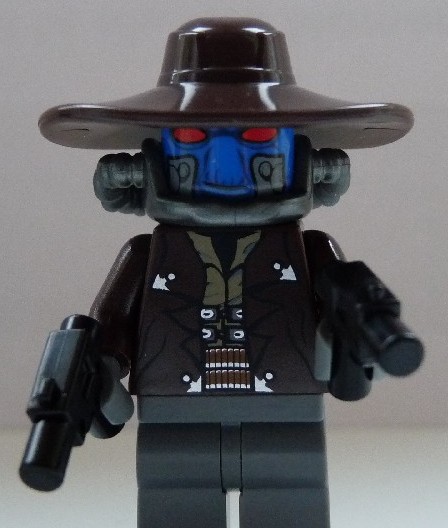 The set will include three minifigures. We'll get our first Cad Bane minifigure in a little while (though he's shown up twice before in 2010), which is great for people who got interested in the Clone Wars in the past three years (just in time for it to be cancelled). Also, the set includes a Nikto Guard minifigure, representing the Nikto Guard who initially pilots the HH-87 in the Clone Wars episode "Friends and Enemies".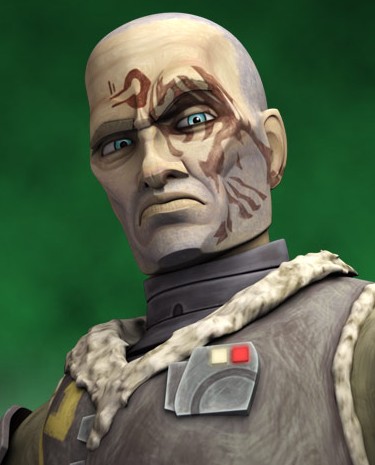 But the most interesting figure in this set is the Rako Hardeen minifigure… or is it? Rako Hardeen is a notorious bounty hunter from the Clone Wars era who seemingly assassinated Obi-Wan Kenobi in the Clone Wars episode "Deception". But in actuality, the assassination was faked and Obi-Wan used secret technology to impersonate Hardeen and weed out a Separatist plot (no, really–that happened). Thus, this minifigure depicts Obi-Wan Kenobi when he's in disguise, masquerading as Rako Hardeen. Weirdest Obi-Wan Kenobi minifigure ever, right?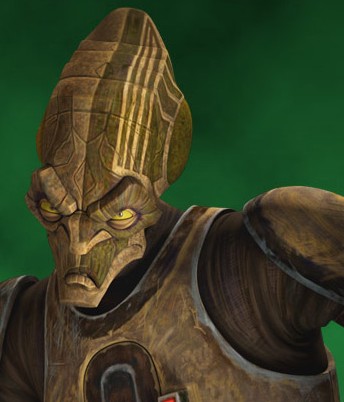 A lot of Star Wars Clone Wars fans and LEGO collectors really wanted a Moralo Eval minifigure to represent the criminal mastermind from this arc of Clone Wars, but it wasn't to be. As Moralo Eval only appears in this set of episodes, it's unlikely that he'll ever be released in toy form now–LEGO or otherwise.
There's no official piece count or price yet for this set, but it should be available around August 2013 when the rest of the Summer 2013 LEGO Star Wars sets are released. In the United States, this set should be a retailer exclusive to either Walmart or Target, although neither store has confirmed it yet. I'll post better photos of the set once they become available.