Something momentous happened today that LEGO Star Wars fans have been looking forward to for months. No, there wasn't a free promo like the May the 4th Hoth Han Solo minifigure. Nor was there a new set released today. Instead, LEGO Star Wars collectors finally got their first glimpse at the final one of the LEGO Star Wars Summer 2013 sets that he hadn't seen yet: the LEGO Star Wars Jedi Defender Class Cruiser 75025!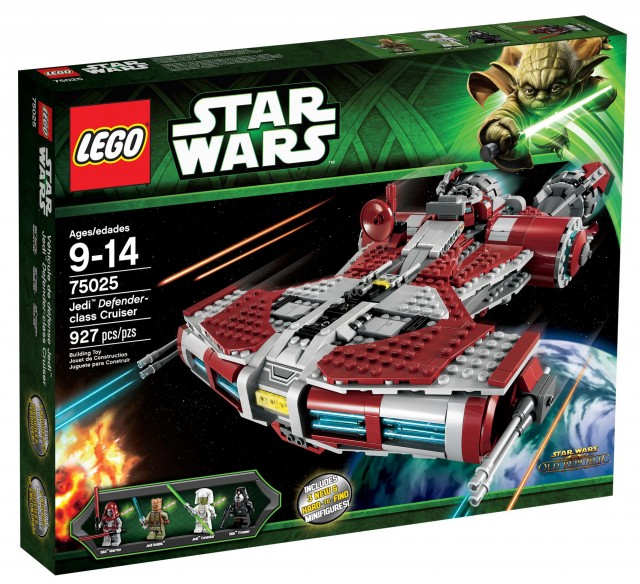 Considering that I've been collecting Star Wars figures for two decades and have literally thousands of figures and hundreds of Star Wars books, it always comes as a bit of a surprise to me when a LEGO set is announced with a name that I don't recognize. Such is the case with the "LEGO Jedi Defender-Class Cruiser" that I saw proudly plastered all over the LEGO Star Wars Summer 2013 sets lists. I should have guessed that the set came from the realm of Star Wars I know about the least–the mythos of the "Star Wars The Old Republic" video game.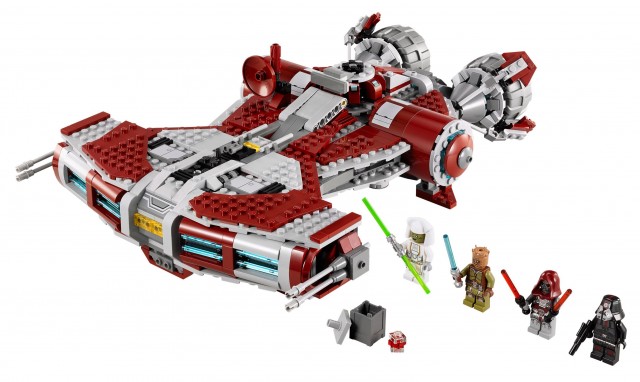 Even without having a personal connection to the LEGO Star Wars Jedi Defender-Class Cruiser 75025, it's hard to overlook the fact that this ship is downright gorgeous. I don't know how well this 2013 LEGO Star Wars set will sell at retail, but it won't be due to not looking great.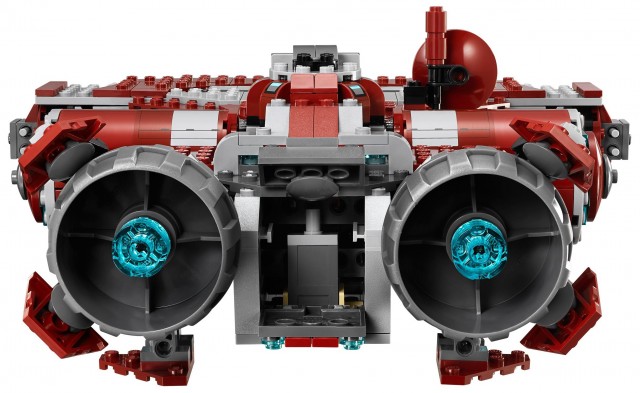 The LEGO Jedi Defense Class Cruiser also includes four Star Wars minifigures: another Sith Trooper and three new minifigures–a Sith Warrior, a Jedi Consular, and a Jedi Knight. These minifigures are all unspecific as they are, of course, meant to represent player characters. The 75025 minifigures all look exceptional–It is a little bizarre seeing the Luminara Unduli minifigure parts repainted in white, though!
I think it's worth mentioning that in all likelihood the LEGO Star Wars Jedi Defender-Class Cruiser is going to be an exclusive set–probably available as a Toys R Us exclusive. The only LEGO summer Star Wars sets that aren't unveiled at Toy Fair tend to be retailer exclusive sets. This is the reason that we didn't see the LEGO Star Wars HK-47 Starhopper at the New York Toy Fair 2013 in February, and it's also almost definitely the reason that the LEGO Star Wars Jedi Defender Class Cruiser 75025 wasn't shown at the event.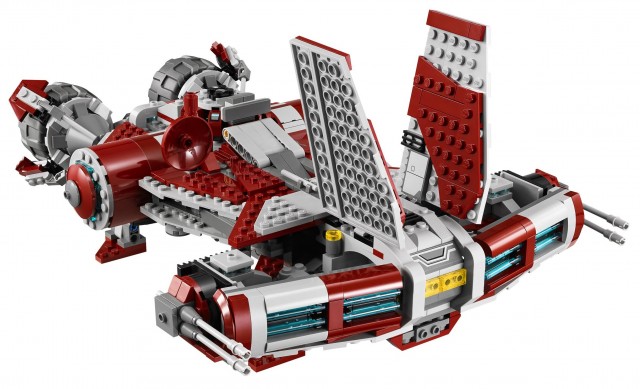 The only retailer that usually takes on exclusive LEGO sets as big as the Jedi Cruiser is Toys R Us, meaning that this 927 piece set could very well end up being exorbitantly priced when it finally does arrive. Given that this is a pretty niche Star Wars Expanded Universe ship from "The Old Republic" MMORPG video game, I have some trepidations about a potential price-tag of over $100 for this set. If LEGO 75025 does end up being a Toys R Us exclusive, it could have a crazy price tag of $120 or even more.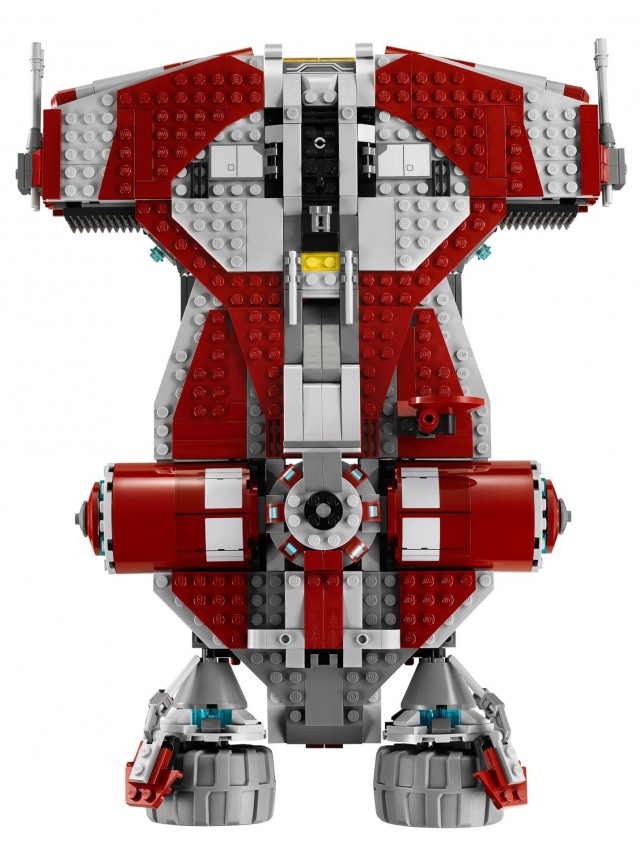 The 75025 LEGO Jedi Defender-Class Cruiser is one of the Summer 2013 LEGO Star Wars sets. It should hit stores shelves in June-July 2013. I'll post more details about the set including its official suggested retail price and the set's exclusivity as soon as that information become available.