Though 99.9% of LEGO collectors in the world haven't even had the opportunity yet to get their hands on LEGO Minifigures Series 11 71002, news is already starting to surface regarding the next set, LEGO Collectable Minifigures Series 12 71003! A special "The LEGO Movie" themed wave, LEGO Minifigures Series 12 will be coming our way in January 2014!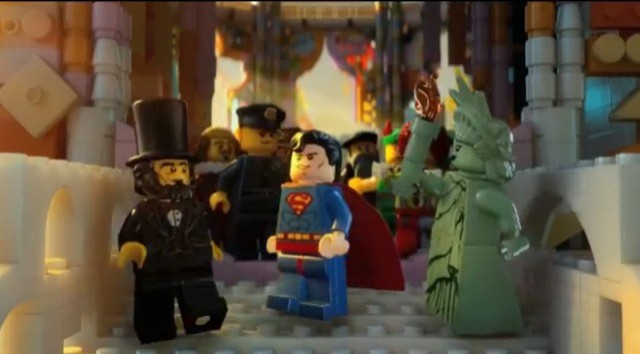 It's taken several years and a dozen series, but we're finally going to get a thematically joined entire set of 16 minifigures as part of the LEGO 2014 Minifigures Series 12! While that may sound dull on paper, the chosen theme is as diverse as you could possibly hope for, as the unifying theme is "The LEGO Movie" that opens on February 7th, 2014. That means that (almost) anything and everything seen in the "The LEGO Movie" is fair game to become a LEGO Collectable Minifigure as part of Series 12!
It is highly unlikely that we're going to see any licensed characters as part of the LEGO Minifigures Series 12 blind bags (sorry, NBA All-Stars), but just based upon the LEGO Movie trailer we can already get an idea of the variety of characters that we'll be seeing as part of the lineup.
Just from the very first trailer, I can spot several all-new, unreleased minifigures including:
Michelangelo (the artist, not the Ninja Turtle)
Classic Spaceman
Panda suit guy
Cowboy wearing 10-gallon hat
Abraham Lincoln
And those five are just from a three-minute trailer of the movie–I wouldn't be surprised if so many new LEGO figures debut in the movie that we end up with two full assortments of "The LEGO Movie" Collectible Minifigures!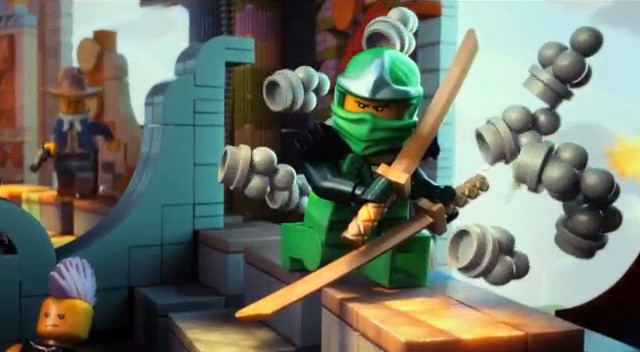 Now, take that "January 2014" release date with a grain of salt. While I'm sure that most mass retail stores like Walmart and Target won't stock LEGO 71003 Minifigures Series 12 until January 2014, I would expect that LEGO Stores and Toys R Us will likely get some early shipments of the minifigures in mid-December 2013 (just as they did with Series 9 last year).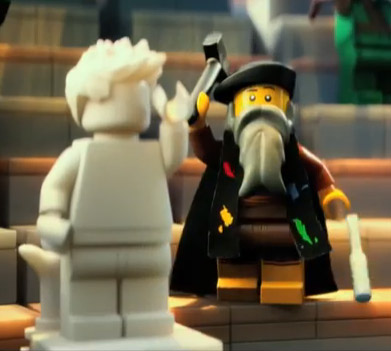 At this time there are no concrete details on the specific characters that will be included as part of LEGO Minifigures Series 12, nor have any photos been released (although Abraham Lincoln, Michelangelo the artist and Panda Suit Guy are almost certainly a lock for the series).
I'll post an update here on the site and also on Facebook the moment that more specifics come to light on the 2014 LEGO Minifigures Series 12 assortment. Be sure to 'Like' Bricks and Bloks on Facebook if you want more LEGO news, photos and updates sent directly to your Facebook Newsfeed!