You've waited long enough, LEGO Ninjago cartoon fans! It's hard to believe, but we're just a few days away from it being an entire year since the final episode of LEGO Ninjago Season 2 aired on television! Many Ninjago fans and collectors feared that that was the end of the road for our favorite ninjas' animated adventures, but the Ninjago masters have lived to fight another day–in an all-new cartoon series! Coming up next month, the 2014 LEGO Ninjago Rebooted cartoon series premieres–and LEGO has now uploaded a new teaser trailer for it…
LEGO unexpectedly posted a brand new video to their YouTube channel today, which serves a couple of different purposes. In under two minutes, the video manages to introduce new viewers to the world of Ninjago and give them a primer on what's gone on before in the previous seasons of the LEGO Ninjago cartoon series (I don't believe the new season of Ninjago will carry the old "Ninjago: Masters of Spinjitzu" subtitle, incidentally–it's the end of an era!).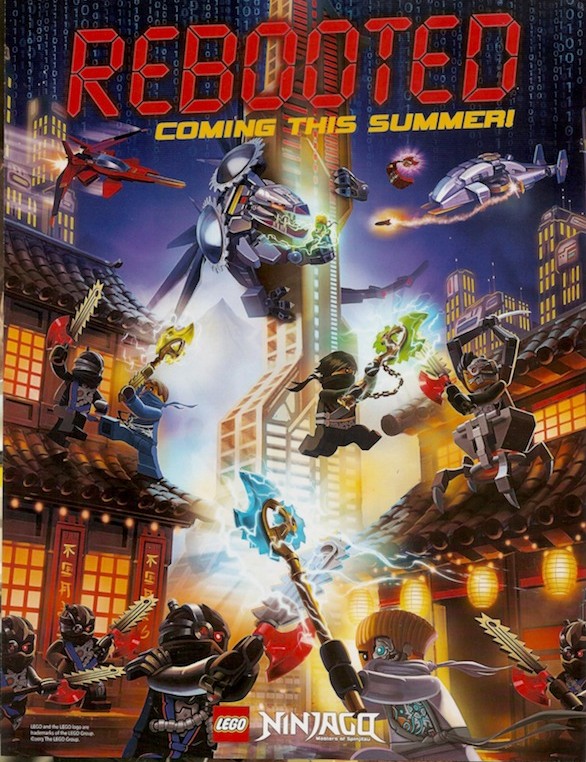 Then, we get a few flashes of all-new footage, giving us our first look at the LEGO Ninjago 2014 cartoon series (called "Ninjago Rebooted"), including the debuts of several of the new Nindroid enemies and even the Nindroid MechDragon! The Winter 2014 LEGO Ninjago sets are all now available for purchase online, and are sure to be in big demand once the new Ninjago cartoon series begins airing.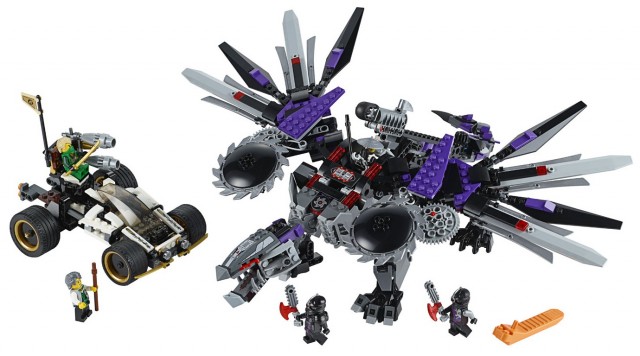 It's been a long time since I watched the old episodes of the Ninjago LEGO cartoon, so I appreciate LEGO posting this video to refresh my memory–while also getting me pumped up for the new episodes of Ninjago that are expected to start airing in December 2013! LEGO has not yet announced any official air dates for the new season of LEGO Ninjago cartoons episodes, but I'll post an update once LEGO makes that information available–and you can 'Like' Bricks and Bloks on Facebook to have updates sent right to your Facebook Newsfeeed! Rejoice–it won't be long now, Ninjago fans!
Are you looking forward to the new 2013-2013 Ninjago cartoons being released, or are you disappointed to see LEGO going back to Ninjago instead of making more cartoons for new themes?