Way back in December 2014 (which feels like a lot longer than three months ago), some collectors started finding a new LEGO Ice Bear Mech polybag set at Target stores. I searched hard and long for that set for months, but it never got wide distribution–and I was seriously beginning to doubt that it ever would.. But rejoice, fellow Ice Bear Mech hunters–it's back! The LEGO Iceklaw's Mech 30256 set is free at Toys R Us stores this week!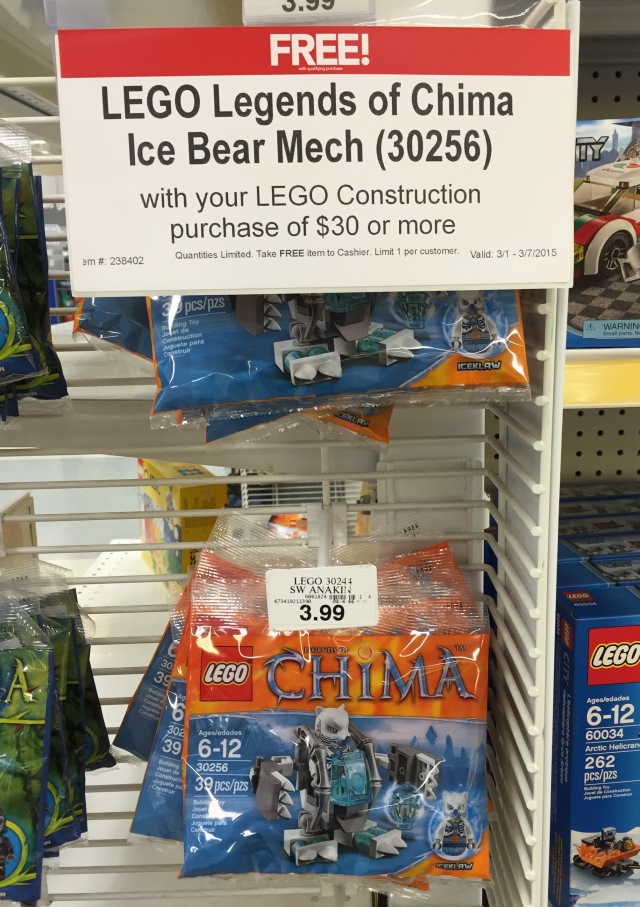 I love me some LEGO Legends of Chima sets, and my heart is most assuredly broken that the theme is ending this summer. So all of the remaining LEGO Chima sets are pretty precious to me, including this 30256 Ice Bear Mech polybag.
I probably looked for this set at Target checkout lines well over a hundred times since it was first spotted, but to no avail. I was really starting to wonder if this LEGO Chima Iceklaw polybad set had suffered from a short production run for some reason, and might turn out to be a rare set after all.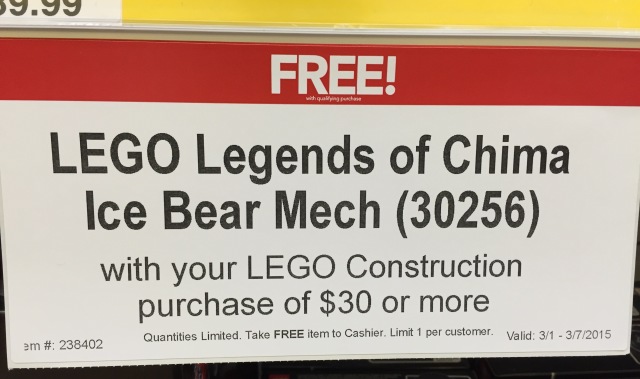 Thankfully, persistence has paid off–Toys R Us stores have received a much larger supply of the LEGO Iceklaw's Mech set, and to celebrate, they're both giving it away this week and also selling the set individually!
Any purchase of $30 or more in LEGO sets will net buyers a free 30256 LEGO Chima Iceklaw's Mech set through March 7th, 2015 at Toys R Us stores in the United States.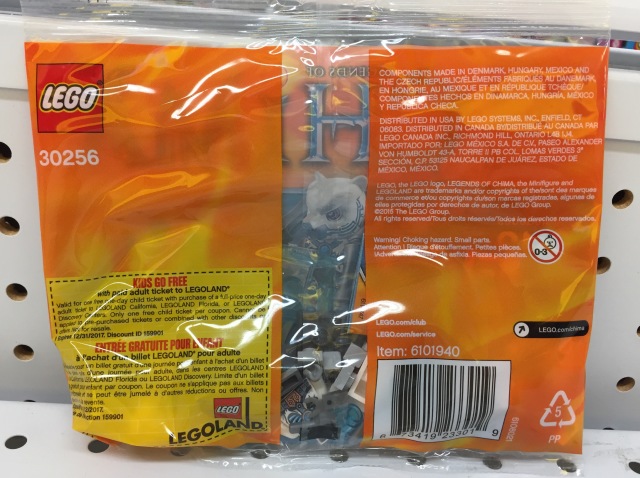 With dozens and dozens of new LEGO sets released officially this week, I think most fans will have no problems spending $30 or more to snag this set for free this week (I sure didn't).
While there's technically nothing exclusive in this set (the Ice Bear Tribe Iceklaw minifigure is available elsewhere in this year's LEGO Legends of Chima sets), the set does include a figure that otherwise only comes with medium- to high-priced sets, as well as some of the micro-joints that have been such a huge hit with Mixels fans. For four bucks–or better yet, free–you can't go wrong with the Chima Iceklaw Mech.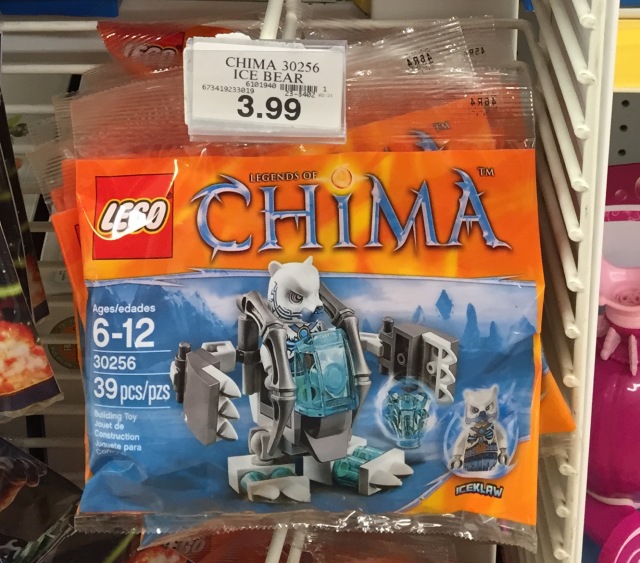 But if you want to buy the LEGO Legends of Chima Iceklaw's Mech separately, he's available that way too, for $3.99. As the set contains 39 pieces and a minifigure, that's a completely fair price for the set.
Are you planning on picking up the LEGO 30256 Iceklaw's Mech polybag set, Chima fans (if you haven't already)? Will you be buying other sets to score it for free, or picking it up for the low, low price of $3.99?