For as long as I can remember LEGO producing LEGO Advent Calendars, I can remember hundreds of the various LEGO Star Wars Advent Calendars and LEGO City Advent Calendars accumulating into piles and sitting on stores shelves at clearance prices for months after the holidays are over. I always buy my Advent Calendar LEGO sets early (because I'm crazy), but I've also always taken for granted that there would be a surplus left in stores long after the holidays. Well… it looks like that isn't the case anymore, as the 2013 LEGO Advent Calendars are totally sold out and becoming very expensive on the aftermarket…
I've had several people message me over the last weeks asking what's up with the 2013 LEGO Star Wars Advent Calendar 75023, 2013 LEGO City Advent Calendar 60024, and yes–even the 2013 LEGO Friends Advent Calendar. I did a quick search online and discovered that all three calendars have been mostly wiped out online (except on the aftermarket), so I set out to do a sweep of my three closest LEGO Stores to see what information I could gather.
To my shock–and most likely the shock of every other LEGO collector in the know world–the LEGO Advent Calendar 2013 sets have been a huge hit! The employees at each LEGO Store fed me the same story–that usually there are plenty of LEGO Advent Calendars left to blow out after the holidays, but this year they had been almost entirely decimated by the time December 2013 rolled around.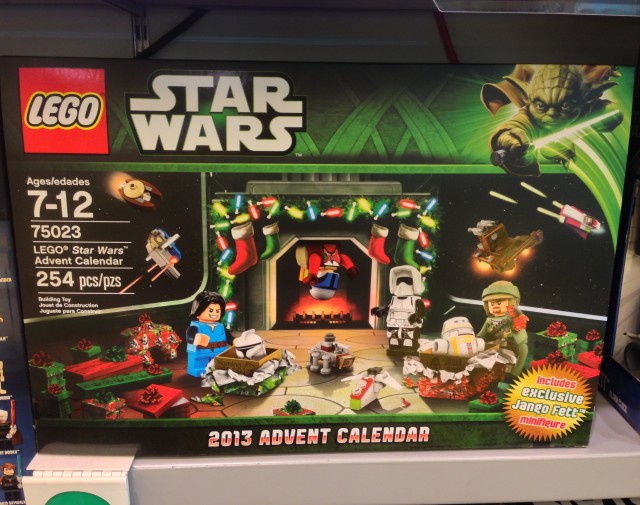 All three stores confirmed that the 75023 LEGO Star Wars 2013 Advent Calendar and the 60024 LEGO City 2013 Advent Calendar are completely sold out now and will not be replenished in stores. It's possible some individual stores like Toys R Us and so forth have some sets laying about in their warehouses, but otherwise the 2013 LEGO Advent Calendars are completely wiped out and cannot be restocked.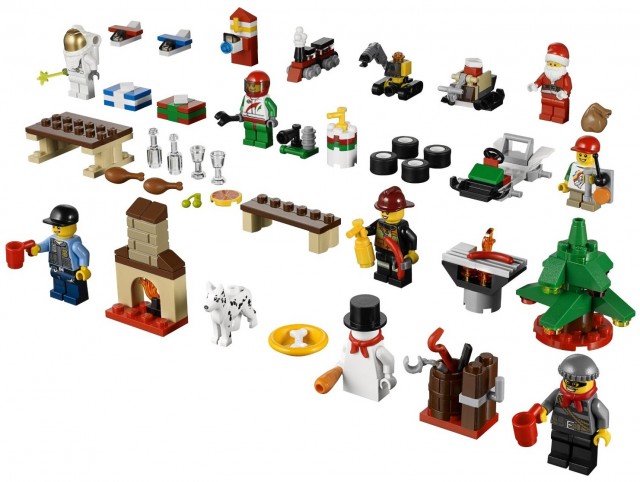 In response to the shortage of LEGO Advent Calendars this year, prices on the 2013 LEGO Advent Calendars have exploded online. The 75023 LEGO Star Wars 2013 Advent Calendar is selling regularly for $60-$70 online, with the LEGO City 2013 Advent Calendar selling for slightly less at $50-$65. It appears that, for the first time ever, the LEGO Advent Calendar sets have actually been a success this year!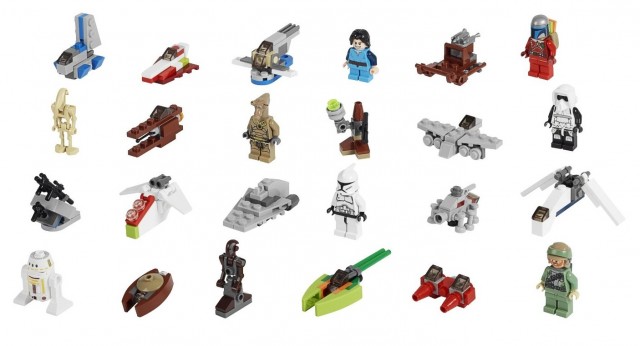 If you still want a LEGO Advent Calendar, there are some available online for a bit less than what's being charged on ebay, although I don't know that these will ever be "cheap" again.
While it's a real bummer for the folks who missed out on this year's LEGO Advent Calendars, I'm glad to see the sets do well for a change–I was honestly feeling a bit concerned that LEGO might stop producing the Advent Calendar LEGO sets at all if they continued to sell so poorly. Did you manage to acquire the LEGO 2013 Advent Calendar that you wanted this year, LEGO collectors?