I've had several readers write in this week, giving me the heads-up that the new Easter Target LEGO polybag sets are now turning up in the seasonal section at Target stores. Unfortunately, my local Targets have been infuriatingly slow to complete their Easter sections: until today! Finally, I was able to get up-close photos of the two latest polybag sets to hit Target: the LEGO City Garbage Truck 30313 and the LEGO Friend Mini Golf 30203!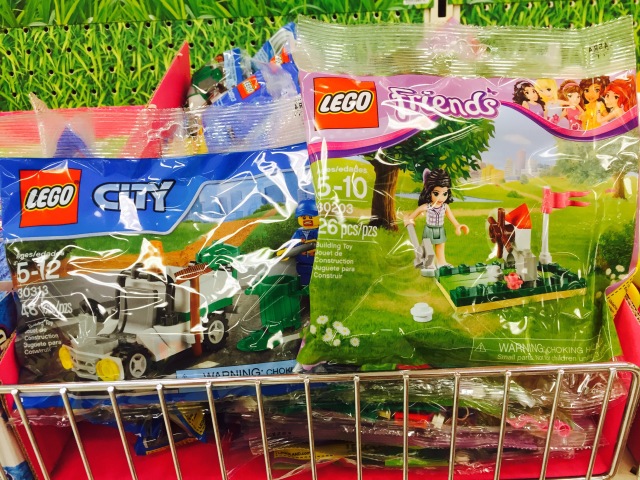 Ah, is there anything like the exhilaration one feels when strolling down the aisle at a local store and finding new toys that they've been looking for…? I think not! Today, I finally got to see the two latest polybags to get a mass release in stores (although one of the polybags is actually a reissue of a sold-out promo set).
First up is the LEGO City Garbage Truck 30313! We knew from a leak earlier this winter that this set was in the pipeline, and now it's arrived at Target stores for the low, low price of $3.49!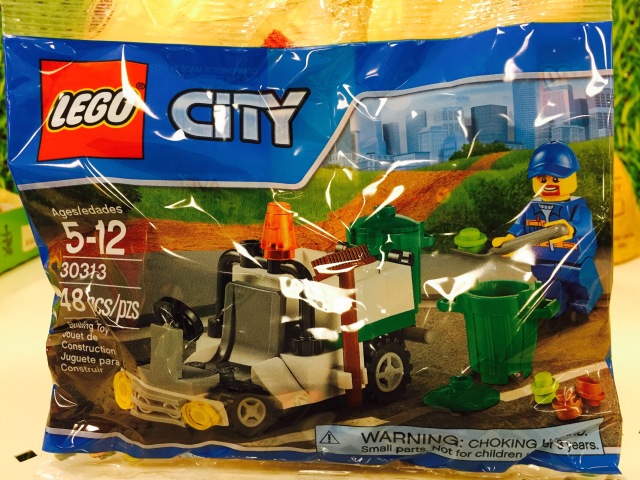 The 30313 Garbage Truck LEGO polybag set is a terrific deal. For less than the $3.99 MSRP that many stores are charging for a single LEGO Minifigures Series blind bag, you get a 48 piece set including a little truck, two garbage cans and a LEGO Waste Management minifigure (not an official name, but that's what I'm calling him)!
I really enjoy this LEGO 30313 Garbage Truck Polybag, and expect it to sell like gangbusters as parent start picking out little toys to stick into their kids' Easter baskets.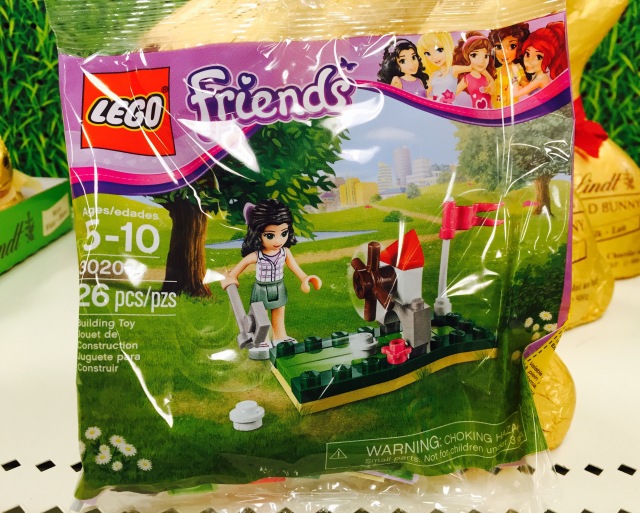 Secondly, we've got a reissue of a polybag set that thousands of disappointed collectors weren't able to get in January: 30203 Mini Golf. This set was a free promo at the LEGO Store in January 2015 with any LEGO Friends purchase, but due to much higher demand than expected, the set was totally wiped out online and in stores partway through January.
Now those who missed out last month can get their own LEGO Friends Mini Golf 30203 set for just $3.99 at Target, with no other purchase required! Props to the LEGO Group for getting this set back out into stores so quickly!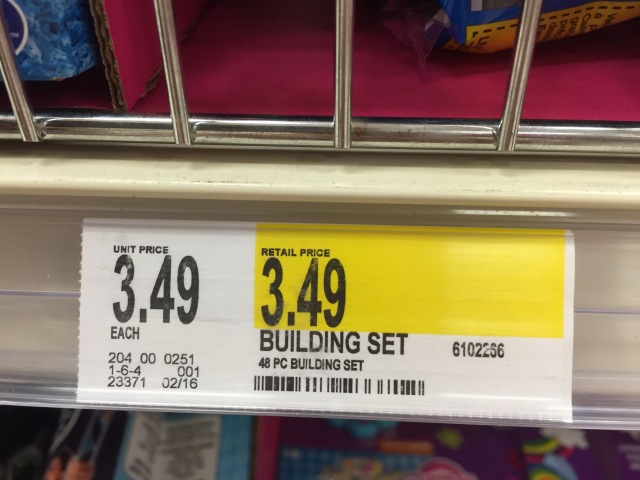 If your local Target store hasn't finished putting its seasonal Easter section together yet, don't give up and go home! I took photos of the price-tags for these two polybag sets to get the DPCI numbers for each set at Target. Even if the seasonal polybags aren't out on the shelf, you can still give an employee the DPCI number and ask them to get the polybags for you from the back!
The LEGO Mini Golf DPCI is 086 02 3260, while the LEGO City Garbage Truck DPCI is 204 00 0251.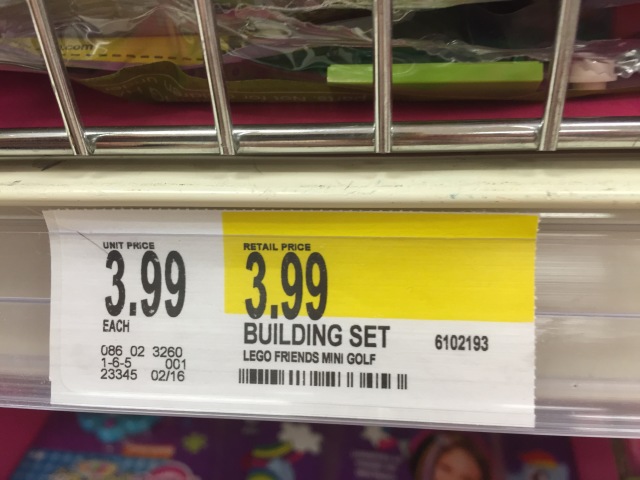 Are you interested in either (or both!) of the two polybag sets that will be available in the Target seasonal section of your local stores, LEGO fans? Or were you hoping for some action-themed or licensed goodness for your Easter baskets instead this year?