In what I would consider some truly shocking news, LEGO is already getting set to discontinue production on and retire five LEGO sets that have been available for less than two months! All five of these sets which hit stores at the very end of 2012/beginning of 2013 are now listed as "Retiring Soon" on the official LEGO Store…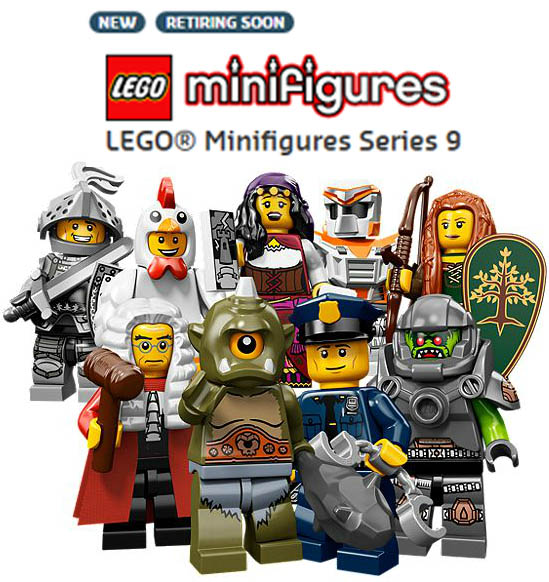 First up, LEGO Minifigures Series 9 71000 has been switched to "Retiring Soon" status. The LEGO Collectible Minifigures series always have a short run, but less than two months seems short even by Minifigure series standards! I was stunned to find LEGO Minifigures Series 9 at my local LEGO Store right before Christmas, and the series didn't even hit other retailers until after the start of 2013.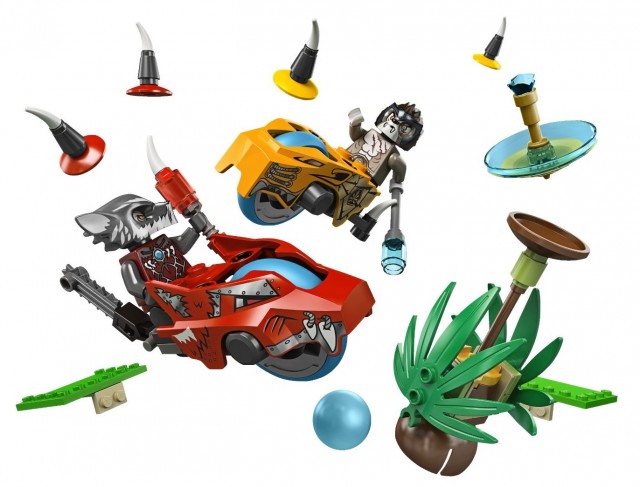 Whether you're looking to complete your LEGO Minifigures Series 9 collection with figures like Mr. Good & Evil or the Battle Mech, or if you want to army-build more Cyclops and Heroic Knight minifigures, you now have a very limited time to do it in! Blind bags and individual LEGO Minifigures Series 9 figures are still available online, but prices are likely to increase quite a bit once the set is fully retired and sold out.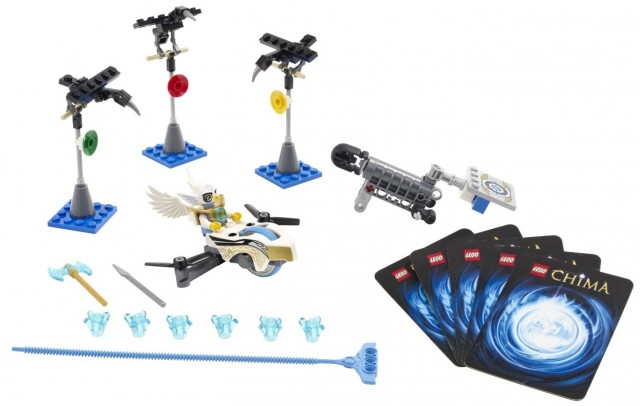 Meanwhile, perhaps even more unlikely is that LEGO is retiring four sets from their heavily-promoted LEGO Legends of Chima theme already! LEGO Legends of Chima Target Practice 70101, CHI Battle 70113, Boulder Bowling 70103, and CHI Waterfall 70102 are all scheduled to be discontinued soon now. All four of these sets are part of the Legends of Chima Speedorz line. Though none of the minifigures in these sets are exclusive, many of the sets are fun and colorful–I particularly like the Target Practice set.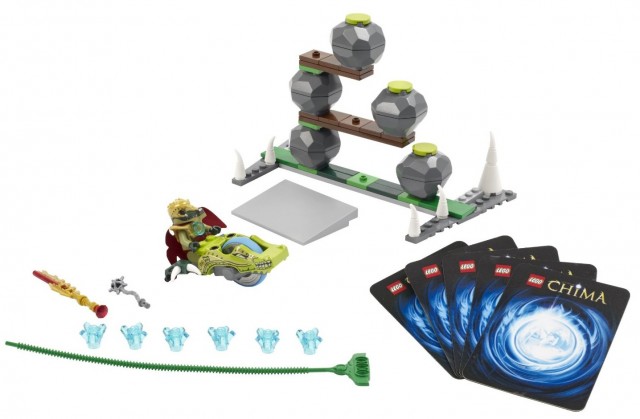 It seems that LEGO plans to rapidly introduce and discontinue sets in the LEGO Legends of Chima Speedorz subline, so if you're planning to be a completist with the LEGO Chima theme, you will seriously need to act fast! As of writing, all four of these soon-to-be-discontinued LEGO Chima Speedorz sets are available online with free shipping if you still need to scoop them up.