I had the amazing experience of going to see The LEGO Movie in RealD 3-D on opening day this weekend, and it was a truly phenomenal experience. The LEGO Movie blew away all my expectations with its creativity, humor and heart. And best of all–my best friend and I got a pair of exclusive The LEGO Movie Pyjamas Emmet minifigures with our ticket purchases! Luckily, my friend has no use for his LEGO Movie Pajamas Emmet minifigure polybag, and is allowing me to give Pyjamas Emmet away free to a lucky Bricks and Bloks reader! Read on for details…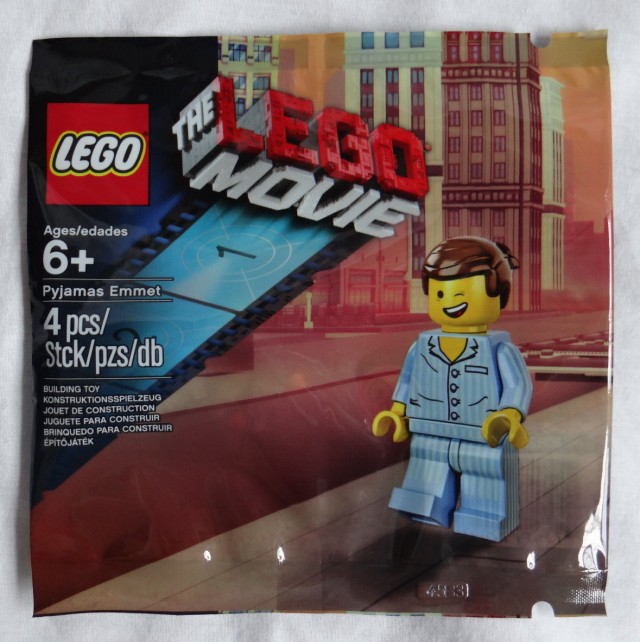 As soon as I saw that Regal Cinemas were giving away the LEGO Movie Pajamas (Pyjamas) Emmet minifigure promo polybag when seeing The LEGO Movie opening weekend, I made it my mission to acquire the coveted Emmet minifigure. While his torso and legs have been used before for a LEGO Minifigure Series minifigure, this is the
exclusive
way to get the awesome Emmet winking head (at least, for now)!
My wife voted to abstain from seeing the LEGO Movie (Blasphemy!), but thankfully, my best friend was up for the experience, so I didn't have have to go see the movie alone–and ended up with double Emmet in Pajamas minifigures as a result!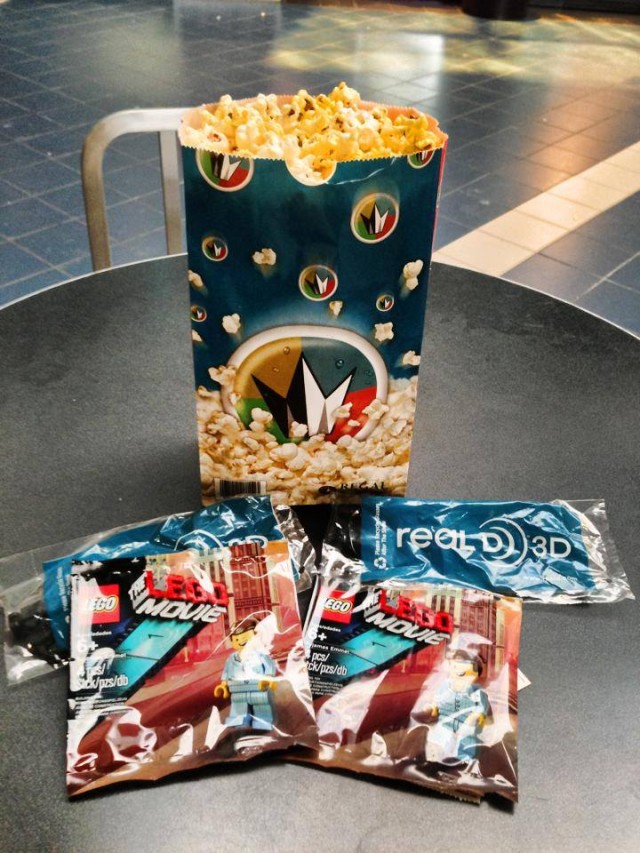 Now, I know that not everyone wanted to buy The LEGO Movie video game at Best Buy or buy a $15 movie ticket at a specific theater to get this Pajamas Emmet LEGO Movie promo, so I've decided to give him away totally free to a lucky Bricks and Bloks reader!
I could probably sell this exclusive Pajamas Emmet minifig online for $20+, but I'd much rather give it away to someone who wants it, so that's what I'm going to do. The one and only requirement for the contest is that you be a Bricks and Bloks Facebook follower. Basically, all you have to do is follow us on Facebook and click through the RaffleCopter app below to claim your entry!
a Rafflecopter giveaway

The LEGO Movie Pajamas Emmet minifigure promo winner will be randomly selected on Monday, February 23rd 2014! Keep in mind that you must be a Bricks and Bloks Facebook Fan to win–if you're not, you will not be selected to win the LEGO Movie PJs Emmet minifigure polybag. Good luck, LEGO fans!