Although we're still over a week away from the New York Toy Fair 2014, we've already gotten to see our first photos of the LEGO Mixels Series 2 and LEGO Mixels Series 3 sets from the Nuremberg Toy Fair 2014! They're sort of bizarre and definitely not for everyone, but we've got 18 more low-priced LEGO sets filled with new and unique parts ready to hit stores in Summer 2014…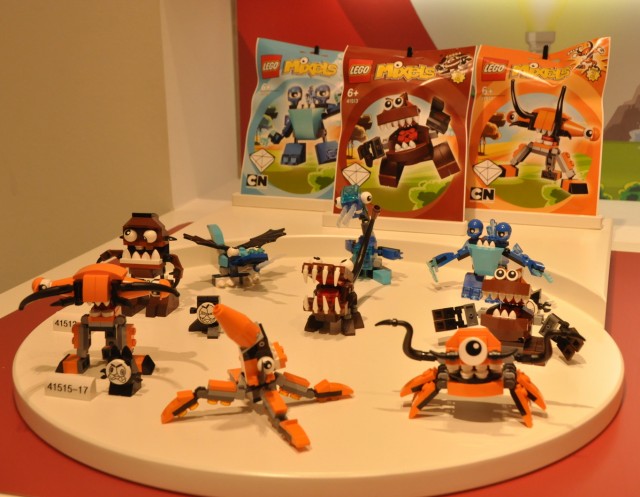 Me and LEGO Mixels didn't really get off on the right foot. I was pretty plain in my disinterest in LEGO Mixels Series 1 when photos surfaced in December, and I haven't really given the Mixels LEGO theme much thought since then. But at the 2014 Nuremberg Toy Fair, we got a first look at LEGO Mixels Series 2
and
LEGO Mixels Series 3!
While I still don't particularly care for the actual finished LEGO models contained in these low-priced $5-$6 sets, I can see the appeal of the all-new LEGO pieces to long-time fans. The main thing I like about LEGO Mixels 2, however, is the inclusion of an orange Mixels clan! Orange is "my" color, so I'm always happy to see orange LEGO bricks show up in some cheap sets like these!
   LEGO Mixels Series 2 Consists of: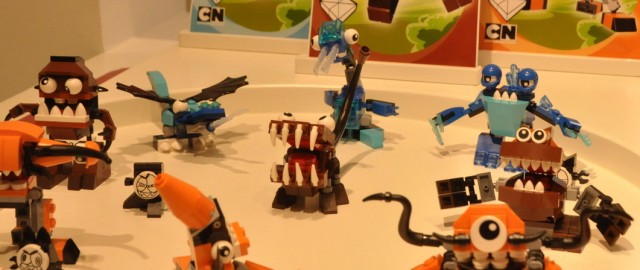 LEGO Slumbo 41509
LEGO Lunk 41510
LEGO Flurr 41511
LEGO Chomly 41512
LEGO Gobba 41513
LEGO Jawg 41514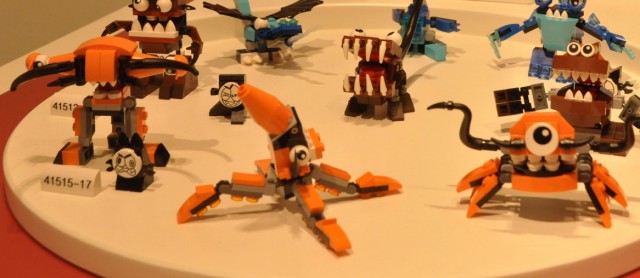 LEGO Kraw 41515
LEGO Tentro 41516
LEGO Balk 41517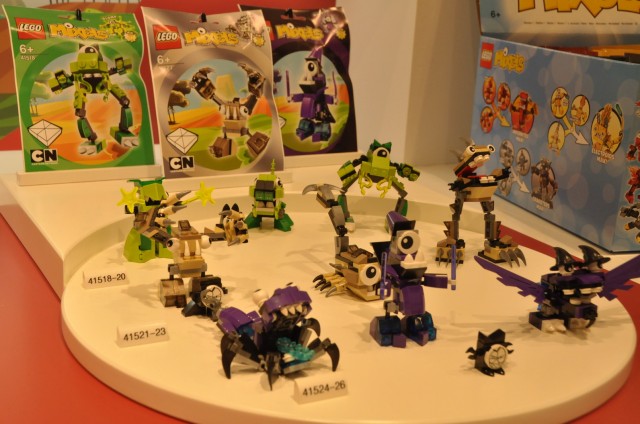 Meanwhile, we've also got LEGO Mixels Series 2. I like the colors lime green and purple, so that's a positive, but otherwise I'm not altogether enamored with this series either.
LEGO Mixels Series 3 includes:
LEGO Glomp (41518)
LEGO Glurt (41519)
LEGO Torts (41520)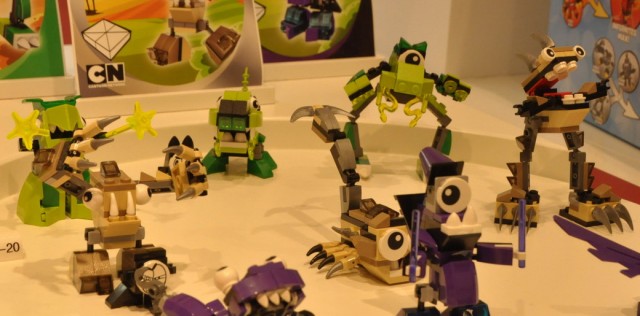 LEGO Footi (41521)
LEGO Scorpi (41522)
LEGO Hoogi (41523)
LEGO Mesmo (41524)
LEGO Magnifo (41525)
LEGO Wizwuz (41526)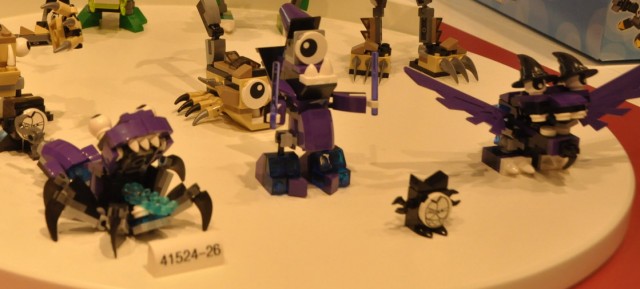 LEGO 41518 Glomp looks way too tentacle-y for me. It sort of makes me uncomfortable. I do like that LEGO 41526 Wizwuv looks a little bit like the Pokemon Murkrow/Honchkrow, though!
I'll post higher quality images and a full preview of each series as more information becomes available, and you can 'Like' Bricks and Bloks on Facebook to have future LEGO photos, news and updates beamed right to your Facebook Newsfeed!
The first series of LEGO Mixels wasn't exactly a big hit with LEGO fans–how about Series 2 and Series 3 of Mixels? Are you warming up to the new LEGO Mixels theme, LEGO collectors?