I woke up this morning to the delightful surprise of finding that all of the 2015 LEGO Pirates sets had been put up for sale early–including the flagship of the line, the Brick Bounty! But, of course, those aren't the only Winter 2015 sets scheduled for a March 2015 release that have leaked out a tad earlier than expected! No, fans of the long-running and much-loved Ninjago theme got an early Valentine's Day present today as well, because all of the Winter 2015 LEGO Ninjago sets are also now available for order online!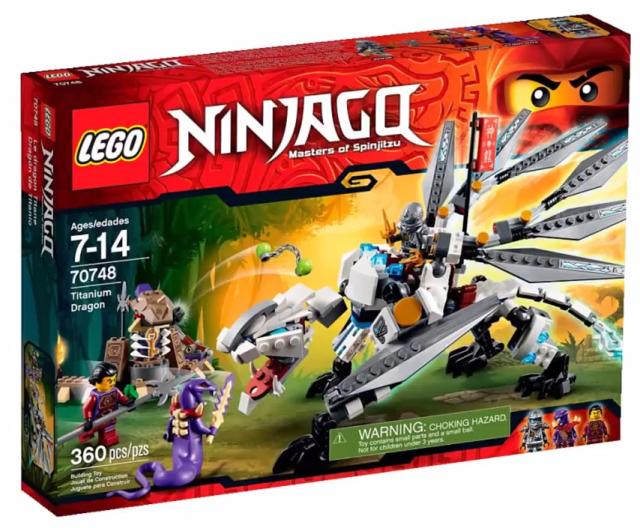 LEGO Ninjago collectors tend to be a little bit spoiled, as the Ninjago sets always tend to be among the very first sets released in both the winter and summer wave of products each year. But this year has been a little bit different! Instead of being available on January 1st–or even before January 1st–the LEGO Ninjago 2015 sets are lagging behind almost every other theme!
With a scheduled release date of March 2015, hardcore Ninjago fans have been twiddling their thumbs ferociously, awaiting both these new Ninjago LEGO sets and the new season of the Ninjago cartoon series (premiering later this month).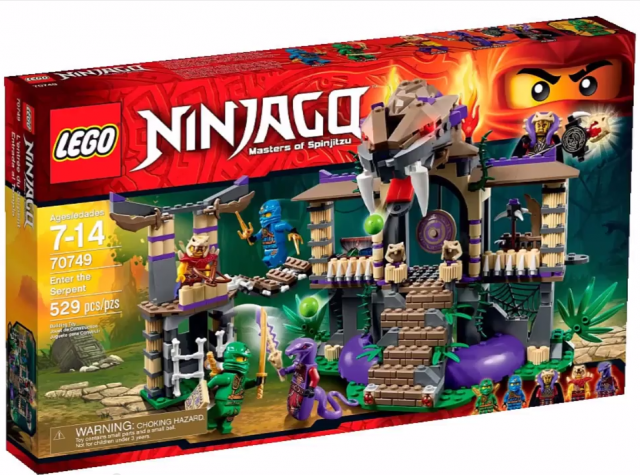 But wait no longer, Ninjago aficionados! While there are still a few store exclusive sets that haven't made their way up for sale yet, the first ten of this year's LEGO Ninjago sets are now available online! And you can click on any of the bold set titles in the list below to go directly to my full preview and impressions of each of the sets that I've written articles about.
The following sets have been released for sale online as of 2/8/2015:
LEGO Ninjago Ninja DB X 70750
LEGO Ninjago Boulder Blaster 70747
LEGO Ninjago Jungle Trap 70752
LEGO Ninjago Anacondrai Crusher 70745
LEGO Ninjago Jungle Raider 70755
LEGO Ninjago Lava Falls 70753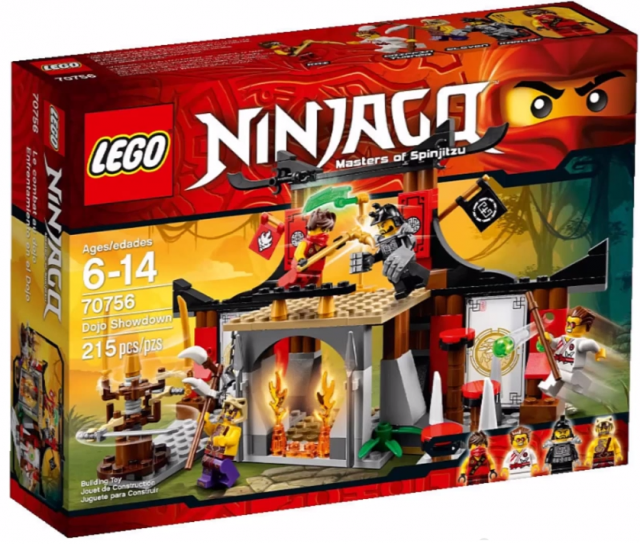 That's a lot of sets for a non-licensed LEGO action theme to get for one season, and quite a few more sets than were available in either of last year's waves! It seems that Ninjago must still be a strong seller for LEGO, and as such they're pumping out loads of new sets in anticipation of the upcoming hopefully-blockbuster Ninjago movie!
There were only two sets in this series that were absolute must-buys for me, and I ended up ordering both of them this morning: the Titanium Dragon and the Enter the Serpent Anacondrai Temple. The Titanium Dragon is really reminiscent of the classic Ninjago dragons from a few years back, so I'm pretty pumped to add a new addition to my horde of LEGO dragons!
I also actually really like the look of the 70750 Ninja DB X set as well, but I figured that I'd spent enough money this morning and that this awesome mobile headquarters tank-like vehicle could wait a couple more weeks (though your ninja mileage may very). I'll also be purchasing the 70746 Condrai Copter Attack set soon enough, as that's the exclusive set containing the new Ninjago Orange Ninja minifigure!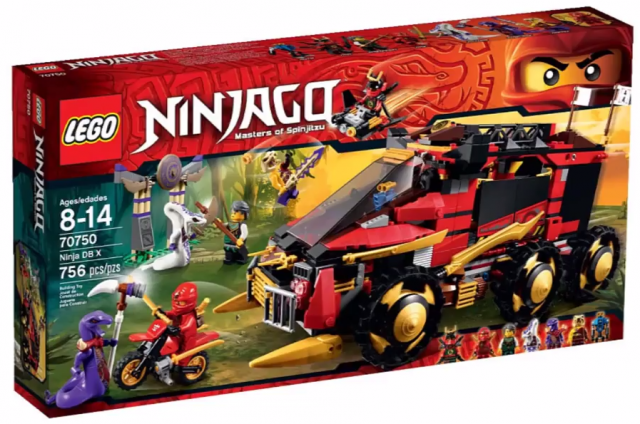 The Winter 2015 LEGO Ninjago sets are now available for order online with free shipping, but aren't expected to be released in regular retail stores for several more weeks yet. As Amazon has received the first shipment of these sets available anywhere, if you want them early, I'd hop on them and order ASAP (in fact–I did order my Titanium Dragon and Anacondrai Temple ASAP!).
Are you excited for the surprisingly early release of the LEGO 2015 Ninjago sets, collectors? Which sets–if any–are you planning to pick up from this wave?