It's only been one day since this year's first batch of LEGO Ninjago 2015 sets went up for order, but already another new winter 2015 LEGO Ninjago set has made itself known! Though it isn't available for order just yet–and hasn't turned up in stores either–we now have official confirmation and our first good look at one of this year's Ninjago polybags. It's going to be a great potential armybuilder: it's the LEGO Ninjago Anandondrai Battle Mech 30291!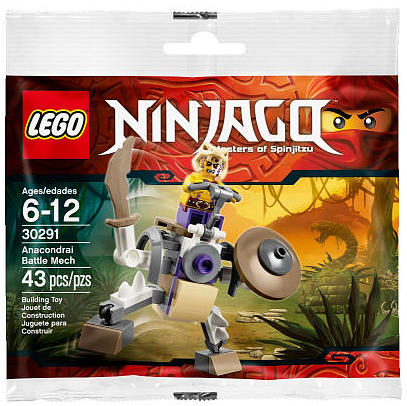 I was remorseful early in the weekend that there wasn't much in the way of LEGO news going on so far this month, but the deluge of new sets yesterday and now this new LEGO polybag revealed today have definitely helped to satiate my need for new sets to talk about!
Over on the Toys R Us website today, a Ninjago polybag set (which we had previously only seen a vague listing and blurry image of at the start of the year) was added to the database today: the 30291 LEGO Ninjago Anacondrai Battle Mech set. While the set isn't available for order online or store pick-up–and hasn't been spotted in any stores anywhere just yet–at least now we know that the set is officially on the way.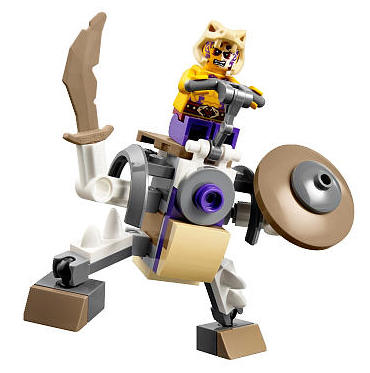 I initially thought that this set was going to contain a generic Anancondrai minifigure, but it's actually a specific character, as the official description for the set reads: "Power up Anacondrai guard Sleven to fight the Ninjas in his Condrai BattleMech with posable arms and legs, plus stone sword and shield."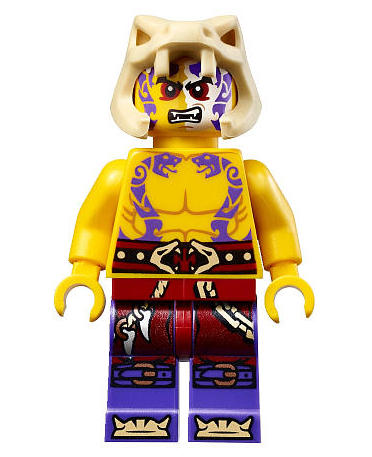 Even so, this Sleven minifigure looks reasonably plain to me, so those wanting to build an Anacondrai army may find it a good deal to pick up multiples of this LEGO 30291 polybag set. Priced at just $3.99–the same price many stores are charging for a singular LEGO Minifigures Series blind bag these days–you get 43 pieces, including the Sleven figure! That's a pretty good deal, especially with a figure that may have solid army-building potential!
The LEGO Anacondrai Battle Mech set should be released in Toys R Us stores later this winter, and is very likely to be a Toys R Us exclusive release (as the majority of polybags that show up at Toys R Us first tend to be). I'll post an update to the Bricks and Bloks Facebook Page once this set turns up in stores, so be sure to 'Like' Bricks and Bloks on Facebook if you'd like news and updates beamed right to your Facebook Newsfeed.
What do you think of one of the first Ninjago polybag sets to be release for 2015, Ninja-lovers? Are you in for one of this set, using it to build an Anacondrai army, or passing on the 30291 Anacondrai Battle Mech altogether?