It's great to be alive in the golden age of blind bag minifigures! Over the weekend I had the pleasure of posting the code numbers list for the K'Nex Super Mario Series 2 blind bags, and today I've got the Kre-O Transformers Series 3 codes list! I wasn't sure that the Transformers Kre-O Micro-Changers line would live long enough to reach a Series 3, but the line is stronger than ever. And with these codes, you can pull the exact Transformers Kre-O Series 3 figure you want every single time, be it a Sharkticon or a Beast Wars Cheetor!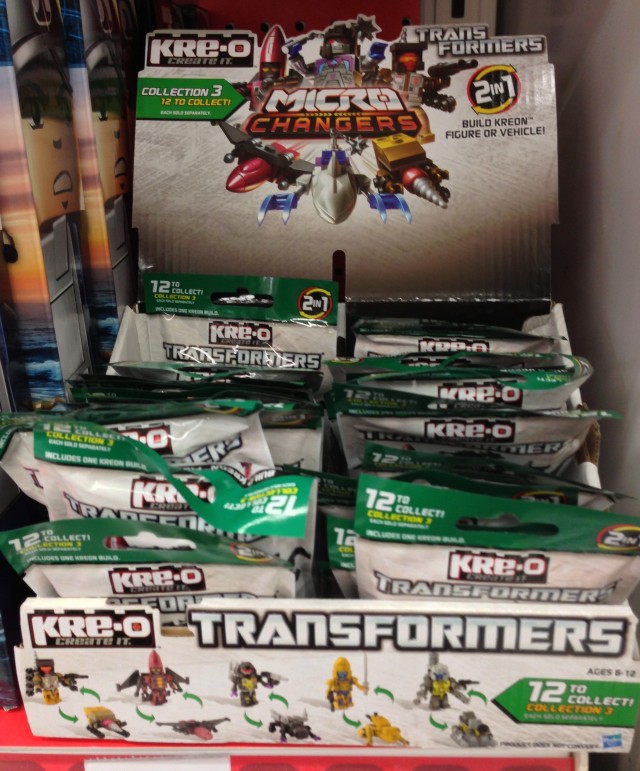 I heard that the Kre-O Transformers Micro-Changers Series 3 figures were on the loose, so I drove around town yesterday until I found a full case of the wave at Toys R Us. I've heard the set may be showing up at Target Stores as well, but my Targets no longer carry any Transformers Kre-O figures.
This was a big wave for me, as it includes two of my absolute favorite minicars from Transformers G1, Huffer and Beachcomber! I got into collecting slightly too late to own the original Huffer, but I'm certain I own every later version of the character (including the Botcon 2007 Huffer)–and now I can add a Kre-O Huffer to the list! I'm also very psyched about Guzzle, a character that I never really cared about until his starring role in the drop-dead fantastic Transformers "Last Stand of the Wreckers" comic book series.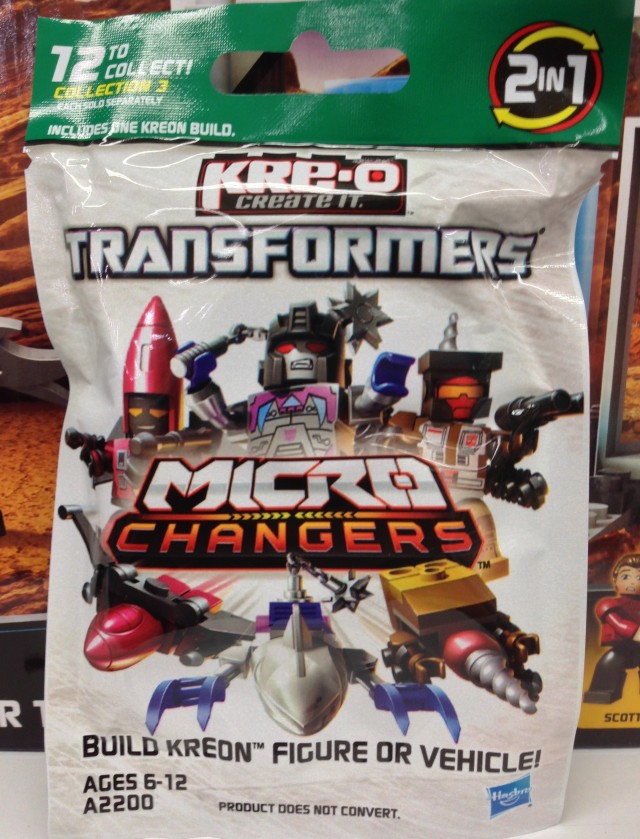 To complete your Seacons and Technobots gestalt combiner teams, Seawing and Nosecone appear within these blind bags as well! Though we haven't seen a Kre-O Computron Transformers set announced just yet, this is a pretty clear indicator that one is certainly going to be on the horizon.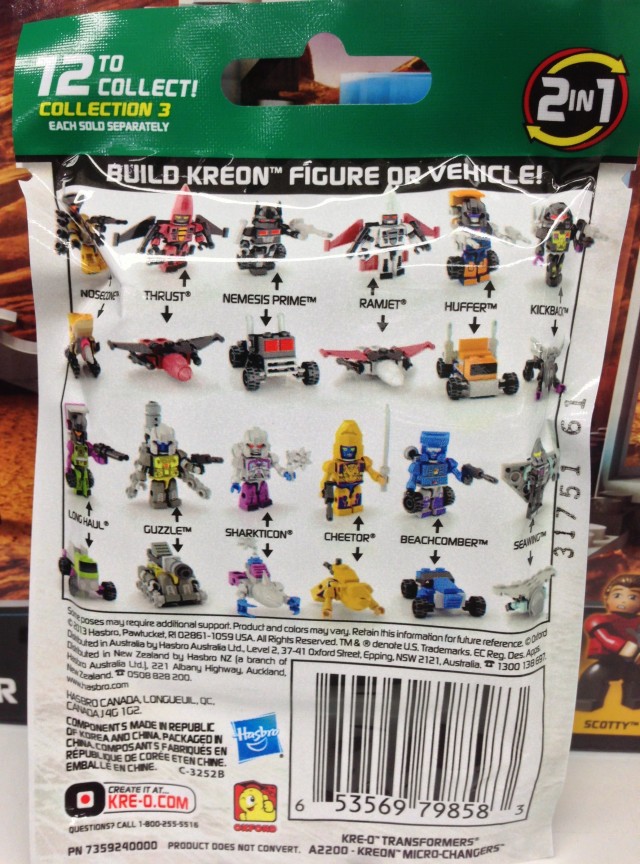 And of course, for the Beast Wars fans, Kre-O Cheetor makes a welcome appearance in this series! I'm the second love of my wife's life–Beast Wars was the first–so I made sure to pick up a couple of Cheetor Kre-O Micro-Changers as gifts for my wife.
The codes list for Transformers Kre-O Series 3 Micro-Changers Blind Bags is as follows:
Nosecone – 50
Thrust – 51
Nemesis Prime – 52
Ramjet – 53
Huffer – 54
Kickback – 55
Long Haul – 56
Guzzle – 57
Sharkticon -58
Cheetor – 59
Beachcomber – 60
Seawing – 61
As far as I can tell, there was a pretty even distribution of all of the figures in the case I saw. No Series 3 Kreo Transformers were missing completely, and none were in the case a bunch of times. This should be an easy series to collect your favorites from (provided that stores near you still sell Transformers Kre-O blind bags).
That's it, Transformers fans! Go forth and hunt down the latest Transformers minifigures! Which figures (if any) are you going to be searching for from this series?