I know a lot of LEGO collectors (including me) are feeling pretty burned by the quartet of LEGO Superheroes Minifigures that are ultra-limited San Diego Comic Con 2013 exclusives this week (including the highly desirable Green Arrow and Spider-Woman minifigures). Well, prepare to feel just a little bit more anger/jealousy, because in addition to those LEGO Superheroes minifigures being given out at SDCC 2013, there are also two more previously unannounced exclusives being sold at the show: a LEGO The Hobbit Micro Bag End and a LEGO Star Wars Mini Jek-14 Stealth Starfighter!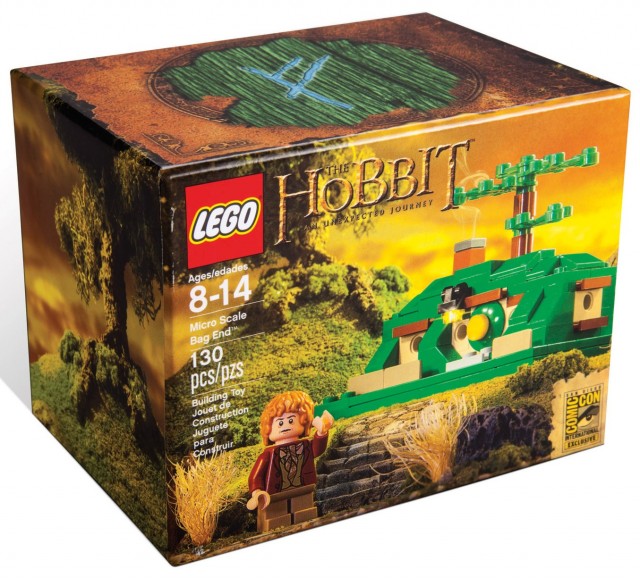 First up we have the SDCC 2013 LEGO Micro Scale Bag End from "The Hobbit". I'm a big fan of the whole LEGO Lords of the Rings theme, including the LEGO The Hobbit sets, so I was pretty disgruntled to hear that there was an exclusive SDCC 2013 LEGO set for the theme. On the bright side, it's just a Micro Build of a preexisting set. On the down side, it's the most popular of all the sets: Bag End! If I wasn't a LEGO LOTR completist I could probably skip on this set, especially since the Bilbo minifigure doesn't look particularly different from the ones already released.
That said, the LEGO Micro Scale Bag End SDCC Exclusive set is limited to just 1000 pieces produced and is selling at the convention at the starting price of $39.99. That's a lot for a 130 piece set, but nothing compared to the $100+ people are actually paying for the Micro Scale Bag End LEGO set exclusive on ebay already.
And just to stir the pot a little bit more, LEGO has a LEGO Star Wars San Diego Comic Con 2013 exclusive set available as well: the 105 piece LEGO Star Wars Jek-14 Mini Stealth Starfighter set. On the one hand, they wisely picked a set that doesn't fit into the Original Trilogy or even the Prequel Trilogy (it's from the LEGO Yoda Chronicles cartoon), so casual LEGO Star Wars fans who miss this set may not cry themselves to sleep at night.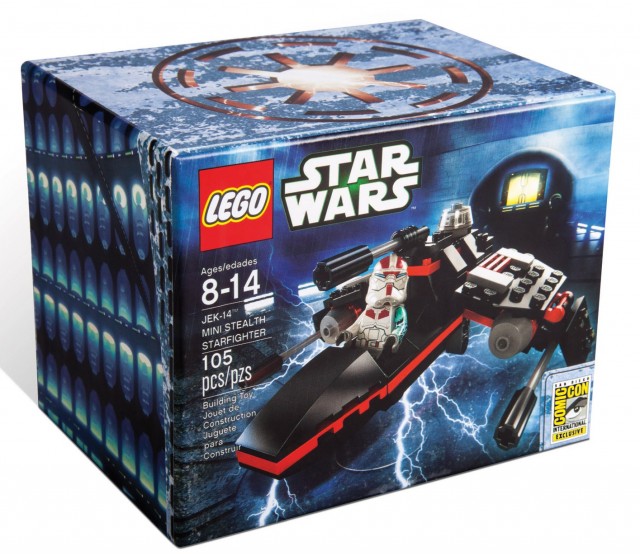 On the other hand, the set includes an exclusive SDCC Clone Trooper minifigure that is undoubtedly going to sell for stupid amounts of money on the aftermarket, regardless of the fact that the exclusive Clone minifigure is coming with a vehicle most fans could care less about. This set is also limited to 1000 produced and has a $39.99 price-point, and like the LEGO Micro Scale Bag End con exclusive, the Jek-14 Mini Stealth Starfighter is also selling for over $100 on ebay already.
What do you think, LEGO collectors? Are you colossally frustrated with all of these LEGO exclusives for San Diego Comic Con 2013, or do you think it's all in good fun?