In a new development that I'm sure is going to shock and frustrate the daylights out of millions of LEGO Collectors worldwide, LEGO officially announced their San Diego Comic Con 2013 Exclusive minifigures today! The four 2013 SDCC Exclusives LEGO Minifigures are all from the LEGO Superheroes theme, and will include a Green Arrow minifigure, a Black Suit Superman minifigure, an Amazing Spider-Man minifigure and a Spider-Woman minifigure!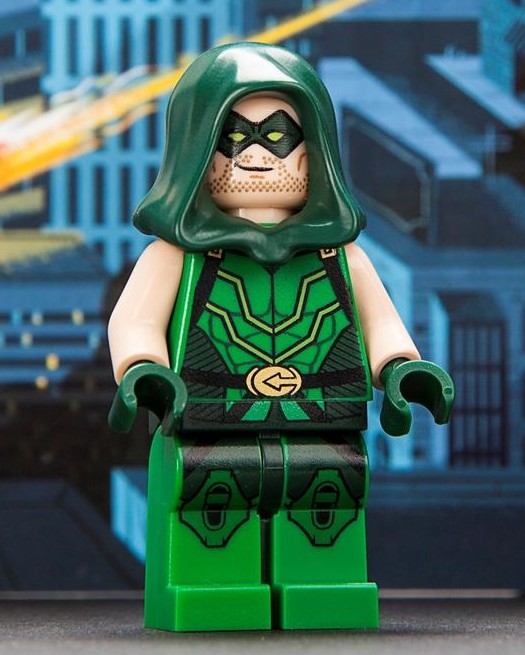 In my mind, making a LEGO Green Arrow minifigure as a LEGO 2013 San Diego Comic Con exclusive is a major low blow. Green Arrow is experiencing higher popularity as a character than he has in ages because of the success of the "Arrow" TV series, and that means that LEGO fans, "Arrow" TV series fans, and DC comics fans are all going to be fighting over what is certainly going to be a very rare and expensive exclusive Green Arrow minifigure. Lame, LEGO.
Last year's SDCC 2012 LEGO Exclusive minifigures sell for way over $100 each on the ebay aftermarket, and the Green Arrow minifigure is certain to be another one that becomes ultra-expensive on the aftermarket immediately. I really don't see the need for LEGO to release such limited characters as "promotional" exclusives at Comic-Con, but it's apparently been very successful, so I guess LEGO will keep on doing it.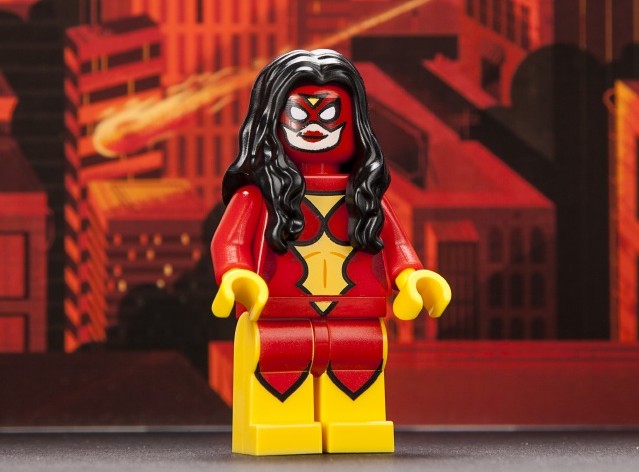 The LEGO Spider-Woman minifigure is also somewhat annoying, but not really to the same extent. Spider-Woman has virtually no presence in Marvel  movies or cartoons and has failed as a major comic book character repeatedly, so it doesn't seem quite as bad to making a SDCC Exclusive Spider-Woman LEGO minifigure. Even so, I know that decision is going to infuriate a lot of fans, as LEGO Spider-Woman is sure to gain a bit of a following once players can play as Spider-Woman in the upcoming LEGO Marvel Superheroes video game.
As for the LEGO Amazing Spider-Man minifigure in alternate costume and LEGO Superman Black Costume minifigure–I think those are terrific ideas for exclusives and really the kind of things that LEGO can and should be pushing as exclusives.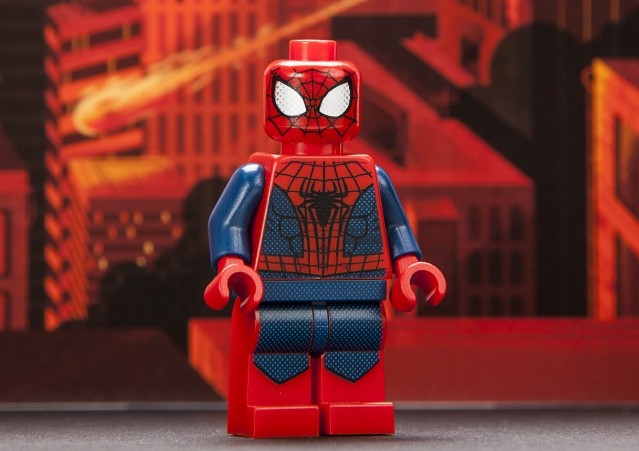 Would it be nice to own a LEGO minifigure of Superman in the Black Costume that he wore during that short dream sequence with Zod in "Man of Steel", or a LEGO Amazing Spider-Man minifigure based on Spider-Man's movie appearances? Sure it would! Am I going to lose any sleep over not owning those particular minifigures? No–no, I am not. (Well, maybe the movie Spider-Man LEGO minifigure. We'll see.)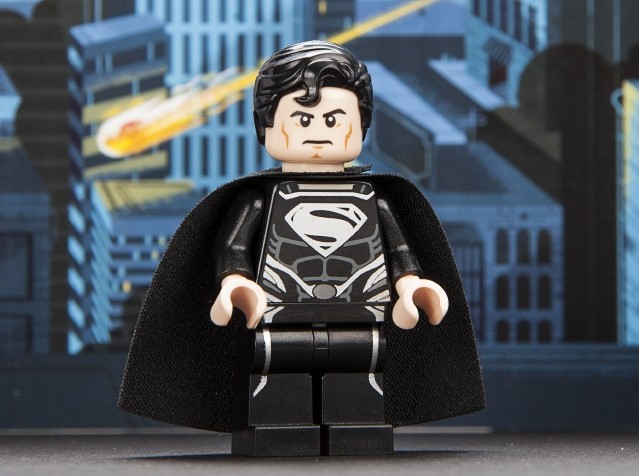 Details have not been revealed yet as to how the LEGO SDCC Exclusive minifigures will be obtained at San Diego Comic Con 2013, but it will almost certainly be in the form of free promotional giveaways that must be won via raffles or some other means. There's next to no chance of there being enough of these exclusive LEGO minifigures at Comic-Con to meet demand, so these are going to be a very hot commodity during after the event.
I'll post an update once more information on these LEGO Superheroes SDCC Exclusive minifigures is revealed, and you can follow Bricks and Bloks on Facebook if you want news and updates sent directly to your Facebook Newsfeed. What do you think about these 2013 LEGO SDCC Exclusives, LEGO collectors? Are you excited about limited superheroes, or are you ticked off that they're going to be so exclusive and hard to obtain?