Most LEGO collectors have just a few themes that they like to concentrate on, whether it be LEGO Star Wars and LEGO Lord of the Rings or LEGO Batman and Ninjago (and so forth). But if there's one thing that seems to be able to cross the theme boundaries and get buyers to buy sets from themes they usually wouldn't it's LEGO polybag sets! Low-priced and always with something exclusive, LEGO polybag sets are much-loved by LEGO fans the world over. And to show that LEGO loves polybags too, they've sent Walmart stores huge display boxes filled with a variety of a half-dozen different LEGO 2013 polybag sets!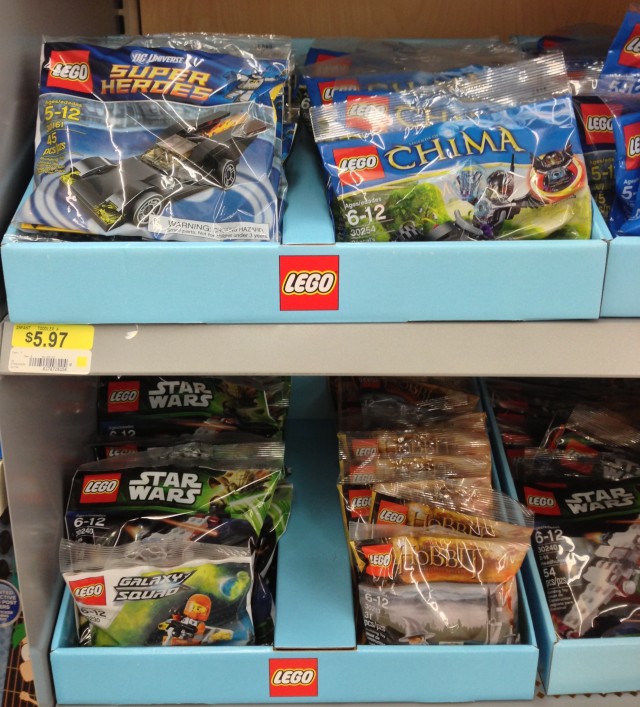 Headlining this LEGO Polybags display is a trio of never-before-released LEGO polybags! In support of the increasingly-popular LEGO Legends of Chima theme, we've got the first Raven Tribe polybag–Razcal's Double-Crosser 30254! It's the first Raven Tribe land vehicle, and I liked it so much that I bought it this morning and already posted a review for it!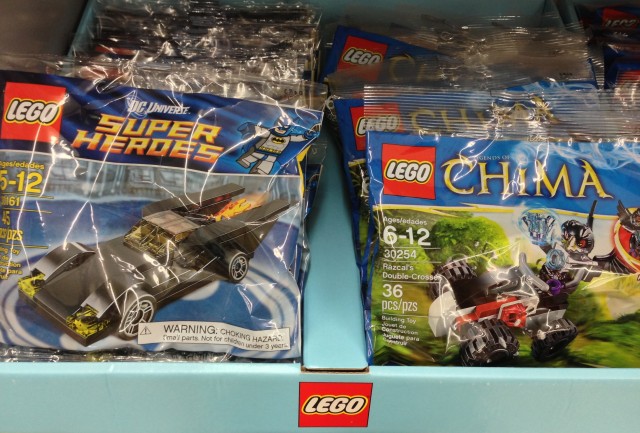 For LEGO Batman fans, the LEGO Superheroes Batmobile 30161 polybag is back! This set was available at Target stores before Christmas, but was a fast-seller and in hot demand. If you missed this LEGO Batmobile polybag before, now you've got a second chance!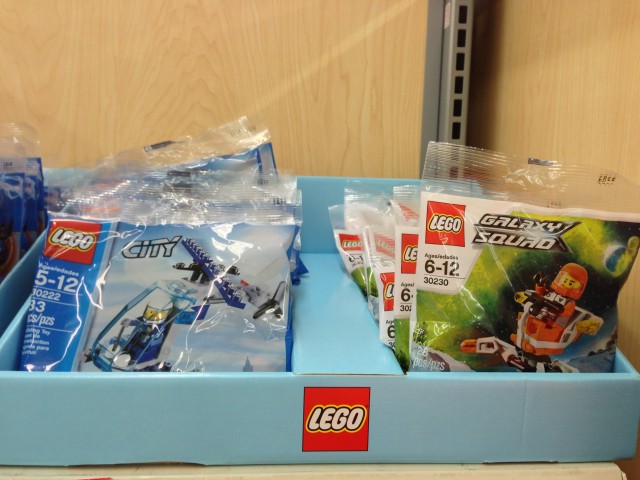 For more realistic LEGO fans (if you can call these sets realistic), LEGO sent out an all-new LEGO Galaxy Squad Mini-Mech 30230 polybag that includes a miniature lunar walker and a Jack Fireblade minifigure, as well as a reissue of the LEGO City Police Helicopter 30222 that was given out for free at LEGO Stores in February. I've no clue why they're selling the Police Helicopter in stores now after it was labeled as a promotional set just a week ago, but if you didn't get it free, you can get it now for under four dollars.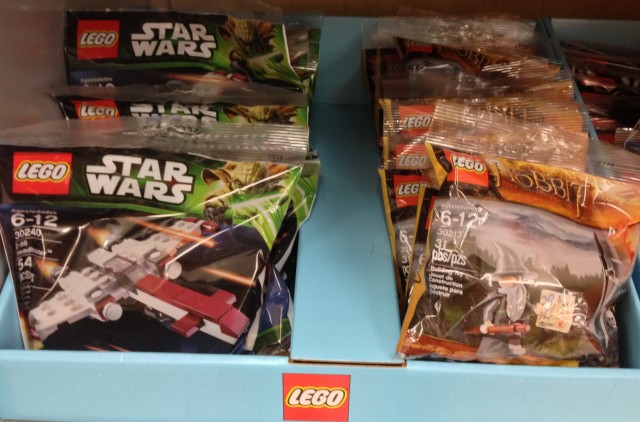 Finally, we have two more polybags for what are arguably LEGO's two most popular licensed themes right now. For LEGO Star Wars fans, the Z-95 Headhunter polybag is a miniature version of the full-size Z-95 Headhunter 75004 that debuted in January 2013. Meanwhile, LEGO Lord of the Rings fans get a second crack at the The Hobbit Gandal at Gol Dulgur polybag that was a Toys R Us freebie set last year.
All of these polybag sets are priced at $3.79 at local Walmart stores, and stores seemingly received a ton of each set–so if you want them, go get 'em now!