I went out to Toys R Us this morning in search of a certain polybag that I'd been looking for for many months–and found it. And while I'm psyched to have score said said will be talking all about that set a bit later on, it's not the only thing I found on my hunt! Just in case you missed it last year, you've got another chance–the LEGO Creator Cute Kitten 30188 is back!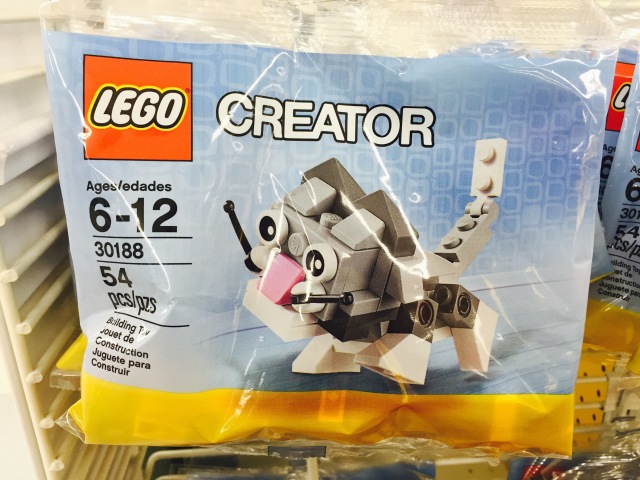 Way back in May 2014, the 30188 Cute Kitten polybag set was released in some Toys R Us stores. The distribution for this particular set was a bit spotty, as not all stores even received the Cute Kitten set.
But those who missed out on the set last spring won't have to resort to the aftermarket just yet, because the LEGO 30188 Cute Kitten has made an unexpected encore appearance!
After spotting the bagged Cute Kitten set at one Toys R Us in mass, I checked two more TRU locations and both had fresh stock of the set. In addition, the Toys R Us website has also restocked the Creator Cute Kitten.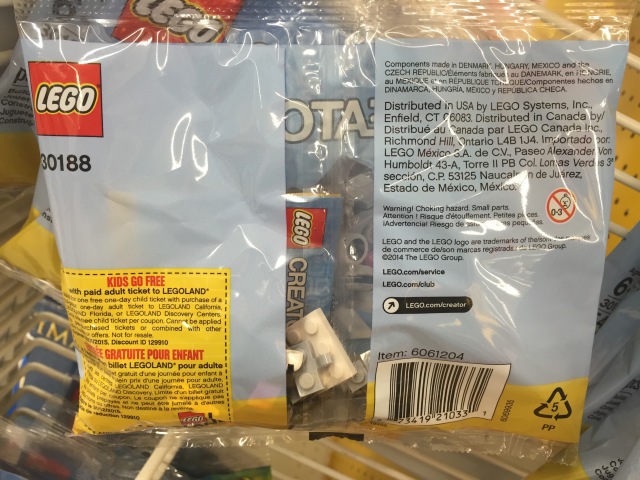 Intended as a complement to the 30121 Furry Friends Creator set that was released in winter 2014 (which contained an adult black cat and a mouse), this polybag contains a reasonably adorable brick-built grey kitten. It's tough to make a blocky cat cute, but I think this is an admirable attempt!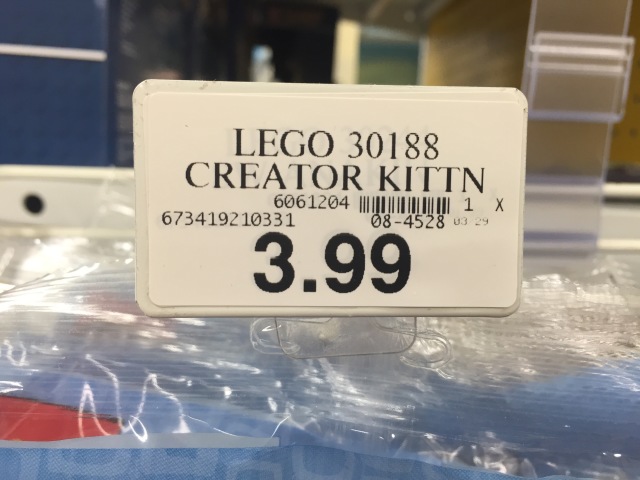 And for those adventurous souls out there who are into customizing, I bet some Mixels micro-joints could be added to this set to make this kitten well-articulated as well as being darling!
Containing 54 pieces, the $3.99 LEGO Creator Cute Kitten set is a solid value at around 7 cents per piece. This would make a great stocking stuffer or Easter basket stuffer if it was released at a different time of year, but alas, I guess kids will have to settle for getting this set as a Memorial Day gift instead!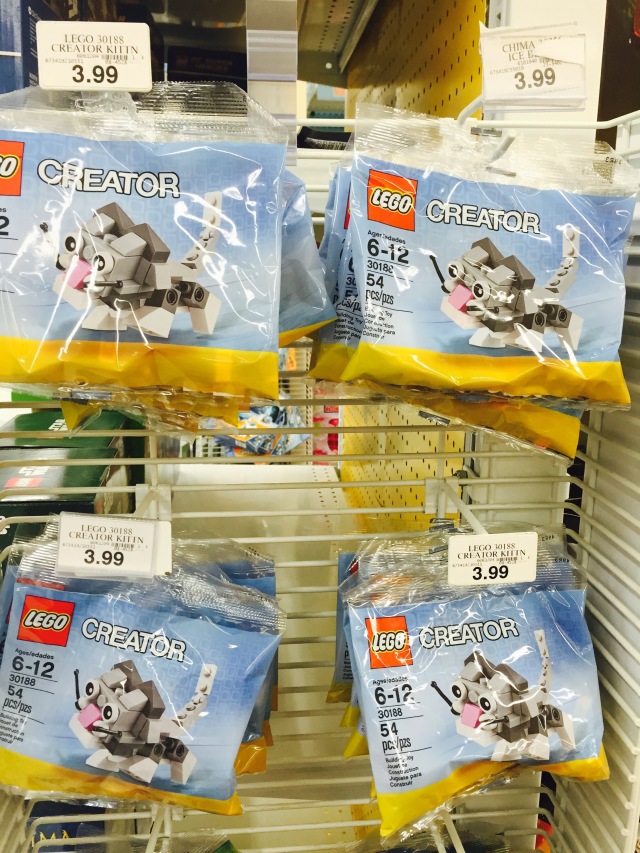 The Cute Kitten LEGO polybag set is now available both through the online Toys R Us store and in local brick-and-mortar stores. The set is retailing for the same $3.99 price-point now as it did during its initial release in 2014. It's highly unlikely that this particular set will get a third release, so I would definitely suggest scooping it up now if you want the set and didn't have the opportunity to get it during the first release window.
Did anyone pass on the Cute Kitten polybag set last year–or fail to find it–and plan to grab the set during its re-release? What other 2014 polybags (if any) would you like to see reappear in stores?